Hackensack NJ Domestic Violence Attorneys – Have a detention hearing for domestic violence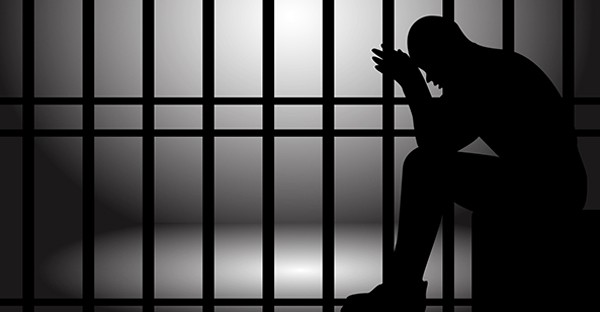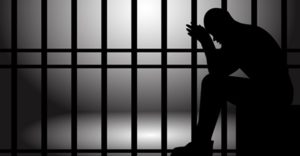 New Jersey lawmakers recently enacted Criminal Justice Reform, also known as "Bail Reform," which replaced the monetary bail system with a risk assessment system. Under this new bail system, a bail review is held within 24 to 48 hours of an arrest, at which time a judge must decide to release a person on their own recognizance, release them subject to certain conditions, or detain the person until their case is resolved. Whereas a person was previously able to post bail and get out of jail pending their trial or plea agreement, this is no longer an option. In other words, if a judge decides to keep you in jail until your case is decided, they can elect to do so. Usually, individuals charged with lesser offenses and non-violent crimes are released after processing at the police station. However, Bail Reform requires anyone arrested for domestic violence in New Jersey to be detained and to have a detention hearing. This applies to even minor domestic violence offenses, such as simple assault, harassment, and criminal mischief.
If you or a loved one has an upcoming detention hearing for a domestic violence offense in New Jersey, it is crucial to have an experienced lawyer fighting for your release. The skilled New Jersey domestic violence attorneys at The Tormey Law Firm have represented countless clients at detention hearings in courts across the state. Call (908)-336-5008 or fill out our online form to arrange a free consultation with a lawyer dedicated to representing your interests.
Detention Hearings in New Jersey Domestic Violence Cases
The general rule under Bail Reform in New Jersey is this: any person accused of a criminal offense involving domestic violence must have a detention hearing. This applies to indictable offenses (also known as felonies) and disorderly persons offenses, often referred to as misdemeanors. Even in a case involving a lower-level domestic violence offense such as simple assault, the defendant is subject to a Public Safety Assessment (PSA) before a judge decides whether or not to release them. In other words, if you are arrested or a warrant is issued for your arrest for domestic violence, you will have to remain in custody for between 24 and 48 hours before having a detention hearing.
Domestic violence charges that require a detention hearing include:
Arrested for Domestic Violence, What happens next?
After being arrested for domestic violence, you will be taken to the police station and fingerprinted and processed. After that, you will be taken to the County jail where you will remain until your first bail hearing. This is usually done within 24-48 hours after your arrest. At that initial bail hearing, one of two things will happen. First, you may be released. Second, if you are not released, it means that the prosecutor is filing a motion for your detention and they want the Judge to hold you at the jail while the case is going in. If the prosecutor files a motion for detention, that detention hearing will usually be scheduled within 5 days after your first bail review hearing. Unfortunately, if the prosecutor moves for detention there is nothing the Judge or your attorney can do about it until the detention hearing is held.
What happens at a Detention hearing?
Public Safety Assessment (known as "PSA")
Prior to a detention hearing, the probation department will complete a risk assessment scale known as a Public Safety Assessment ("PSA") which grades the defendant's risk to commit another offense and fail to appear in court. These grades will be from 1 to 6, 1 being the lowest and 6 being the highest. They will also make a recommendation to the Judge about whether or not the defendant should be released from jail and with what conditions they should be released. Some of the factors the risk assessment scale will consider include the following:
Any prior criminal history
Age of the defendant
Ties to the community
Nature of the offense they are accused of
Any violence in this offense or prior convictions
Any past failures to appear in court, warrants issued for failure to comply with court requirements
At a detention hearing, the judge will decide to detain a defendant if he or she finds that no amount of monetary bail, non-monetary condition or combination of monetary bail and conditions would reasonably assure the defendant:
Will appear in court when required;
Is not a threat to the safety of another person or the community; and
Will not obstruct or attempt to obstruct the criminal justice process.
This is highly complicated in a domestic violence case because the nature of the offense infers that a defendant may be a threat to the alleged victim. Before a detention decision is made, both the prosecutor and the defendant's attorney can present arguments to the judge. These arguments, coupled with the results of the risk assessment, will be considered before the judge decides to detain or release a person accused of domestic violence.
NOTE: The alleged victim will always be contacted by the prosecutor when they are determining whether or not to file for detention and to potentially release the defendant from jail. In fact, many times the victim will testify at the detention hearing especially if they want to drop the charges and they want the defendant released from the county jail.
Can I get house arrest rather than stay in jail?
Yes. Some of the potential conditions of your release can include the following:
Weekly or Monthly reporting by phone to probation
Weekly or Monthly reporting in person to probation
House arrest – Only allowed to leave for work, school, doctor or attorney appointments
No contact with the alleged victim
You are entitled to have a defense attorney representing you at a domestic violence detention hearing, and it is imperative to have a lawyer with extensive knowledge of domestic violence legal matters in NJ.
Contact a Domestic Violence Detention Hearing Lawyer for Help with Your Case
If you or someone you love is scheduled to appear before a judge for a detention hearing in New Jersey, you need to consult an experienced attorney right away. The outcome of your detention hearing can mean staying in jail for weeks or going home to your family. This is why it is so important to have a seasoned domestic violence defense lawyer arguing on your behalf.
With offices in Hackensack, Morristown, Newark, and Collingswood, our attorneys defend clients at detention hearings in Morris County, Bergen County, Essex County, Passaic County, Camden County, and throughout New Jersey.
For a free consultation, contact the Tormey Law Firm today at (908)-336-5008.