NJ Appeal Permanent Restraining Order
With offices in Hackensack, Morristown, Newark NJ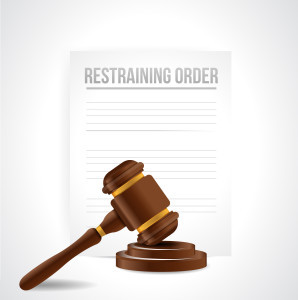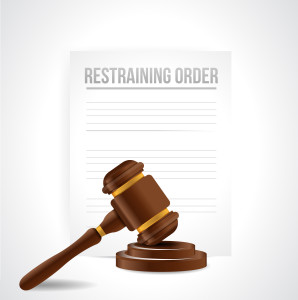 Need to appeal a permanent restraining order in NJ? You've come to the right place. If you or a loved one needs assistance with a restraining order in NJ, the Tormey Law Firm LLC can help. Our attorneys have literally handled hundreds of restraining order cases in almost every county in the State of NJ including in Lodi, Lyndhurst, Teaneck, and East Rutherford. Our lawyers know the process, the judges, and the system and will ensure everything is done to protect your rights. A final (or permanent) restraining order can have a lasting impact on your life and future including employment, travel restrictions, ability to own weapons, etc. Contact our offices anytime for immediate assistance at 201-556-1570. The initial consultation is always provided free of charge.
Here is a review from one of our many satisfied restraining order clients:
"Travis successfully defended me in an unprecedented Final Restraining Order Trial with ease"
5.0 stars
Posted by Aaron

"Upon consultation I hired Travis Tormey to defend me in a very emotional and scary time of need where I was facing a potentially devasting FRO. Travis was knowledgeable, comforting, and most importantly confident. THIS GUY KNOWS THE LAW! Watch his YouTube clips, read his reviews, and simply call him to discuss your case. I did and was so impressed with his amazing win in court. Don't go into court without this guy in your corner. Consulted, hired, and successfully had my day in court. Thanks for everything, I hope I never need a defense attorney again, but if I do, Travis Tormey is the only lawyer I would use. All 5 stars !"
How to Appeal a Final Restraining Order in NJ
The first and most important thing to do when facing a permanent restraining order is to hire an experienced attorney to fight the case in court so that a final restraining order (FRO) is not issued against you. However, if a final (permanent) restraining order has been issued against you in court after a hearing, the case is not over. You have 45 days to appeal the judge's decision. There must be grounds for your appeal, meaning there has to be some argument to be made that a mistake caused the judge to issue the wrong decision. Some of the potential grounds for appeal are as follows:
The judge got the facts wrong: The judge made mistakes in their findings and in their decision that were not what the parties testified to during the trial.
The judge got the law wrong: The judge found harassment but misinterpreted the harassment statute and issued a finding that is inconsistent with domestic violence law in NJ. This could obviously apply to any of the predicate acts of domestic violence including harassment, stalking, simple assault, etc.
The judge did not rule properly on objections: The judge considered evidence that should have not been considered and was objected to in court at trial.
The judge's finding was not complete: The judge's opinion and finding did not detail the grounds for the restraining order including the predicate act, prior history of domestic violence, and that the restraining order was necessary to protect the safety and well being of the plaintiff.
These are just some examples of the potential grounds to appeal the issuance of a permanent (final) restraining order in NJ. It is imperative that you order the trial transcripts and an experienced attorney reviews them with you to determine what your grounds for appeal may be.
Appeal Permanent Restraining Order in NJ? The Tormey Law Firm LLC can help
If a final (permanent) restraining order was issued against you in court, the case is not over. It is important to explore your appellate rights with an experienced restraining order defense lawyer. Contact our offices anytime for a free initial consultation at 201-556-1570.