Police Procedure at a Domestic Violence Scene in New Jersey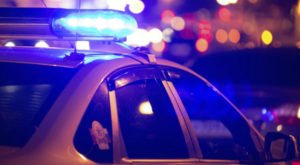 If the police come to your home based on a report of a domestic violence incident in New Jersey, you may be wondering what the standard procedure is and how to handle this difficult situation. There are certain guidelines for police response procedures in domestic violence cases, which were developed in accordance with the United States Constitution, New Jersey Constitution and statutes, court decisions, as well as directives and guidelines issued by the Attorney General and county prosecutor's offices. As the plaintiff or the defendant in a New Jersey domestic violence case, it is imperative to know and understand your rights after police respond to a report of domestic abuse involving you. At The Tormey Law Firm, our highly experienced domestic violence attorneys assist clients throughout New Jersey with every phase of the legal process. From the moment we receive your call, we are on your side ensuring you are informed and aggressively advocated for. Whether you are the victim of abuse or a person who is falsely accused, we understand your duress and we are dedicated to protecting your interests. For a free consultation with a lawyer about your specific domestic violence case, contact us anytime at (908)-336-5008 or reach out online.
Steps for Police after a Domestic Violence Incident in New Jersey
The law enforcement standards for domestic violence policies and procedures are outlined in the New Jersey Domestic Violence Procedures Manual. These standards require law enforcement agencies to develop and implement written policies for handling domestic violence incidents. In other words, when police receive a call about domestic violence, they must adhere to specific procedures related to:
Response to domestic violence incidents;
Receipt and processing of domestic violence complaints and restraining orders;
Domestic violence arrests;
Weapons relating to domestic violence complaints and restraining orders;
Reporting of domestic violence incidents; and
Training of officers in response to domestic violence incidents.
Police Response to Domestic Disputes
First and foremost, police must respond promptly after receiving any reports about domestic violence and thoroughly investigate these accusations. They must ensure the safety of the victim and notify victims of their rights under the New Jersey Prevention of Domestic Violence Act. Officers must also provide victims with information about social services available to them.
Domestic Violence Complaints and Restraining Orders
As mentioned above, when a police officer responds to an alleged incident of domestic violence, they must give the alleged victim a document called a Notice of Rights and explain that the victim can choose to file a Complaint for a Temporary Restraining Order, as well as a criminal complaint. These are two different types of cases handled in different venues. The Temporary Restraining Order alleges that the defendant committed an act of domestic violence and asks the court for a protective order to prevent further abuse. The criminal complaint alleges the defendant committed an underlying criminal offense that is considered a predicate act of domestic violence under New Jersey law. For example, a victim can file a complaint for a temporary restraining order and then a complaint alleging terroristic threats or assault.
Arrests for Domestic Violence
There are two types of arrests that police may choose to make at a domestic violence scene. The first is called a mandatory arrest and the second, a discretionary arrest. Officers can only make a mandatory arrest if they have probable cause to believe an act of domestic violence occurred; the victim exhibits signs of injury caused by an act of domestic violence; a temporary or final restraining order has been violated; a warrant is in effect, or they have probable cause to belief a weapon has been used to commit an act of domestic violence. Discretionary arrests are more nuanced, as they require subjective analysis of the current circumstances without satisfying the criteria for a mandatory arrest. An officer may make a discretionary arrest if there is probable cause to believe that an act of domestic violence has been committed even if the conditions for mandatory arrest aren't present.
Weapons at a Domestic Violence Scene
If law enforcement officers at a domestic violence scene have probable cause to believe that an act of domestic violence has occurred, they must question everyone at the scene about the presence of weapons in the residence. If they learn that weapons exist, they see a weapon in plain view, or they find a weapon during a search of the premises, they are instructed to seize the weapon. If the weapon is a firearm, police must also seize the accused persons' firearm purchaser identification card and/or permit to purchase a handgun. If officers seize any weapons at after an alleged domestic violence incident, they have to deliver the weapon and any firearm-related documents to the county prosecutor, with a copy of the domestic violence police report and, if applicable, the domestic violence complaint and temporary restraining order.
Police Reporting of Domestic Abuse
After completing all of the necessary steps at the domestic violence scene, including recording the conditions, taking photographs, identifying firearms or other weapons, photographing the alleged victim and the suspect, obtaining statements from the people involved, children present, and any witnesses, officers must prepare an incident report. The domestic violence offense report, Victim Notification Form, criminal complaint, and application for temporary restraining order must all be forwarded to the appropriate court. If a temporary restraining order has been filed in your case, click here for more information about what happens next.
Involved in a Domestic Violence Incident in New Jersey?
If you had police at your residence after an alleged domestic dispute, the next best decision you can make is to find a knowledgeable lawyer. Domestic violence cases can spell serious implications for you and those you love. The New Jersey domestic violence attorneys at The Tormey Law Firm are prepared to assist you immediately. We provide free consultations over the phone and appointments at our multiple office locations in Hackensack, Morristown, and Newark. Our attorneys serve the entire state of New Jersey, regularly appearing in courts in Bergen County, Morris County, Essex County, Union County, Hudson County, Camden County, and everywhere in between. Call (908)-336-5008 or contact us online for more information.
To read the Law Enforcement Domestic Violence Standards, click here.