Arrested for Domestic Violence in New Jersey?
Top Things You Need to Know from NJ Domestic Abuse Lawyers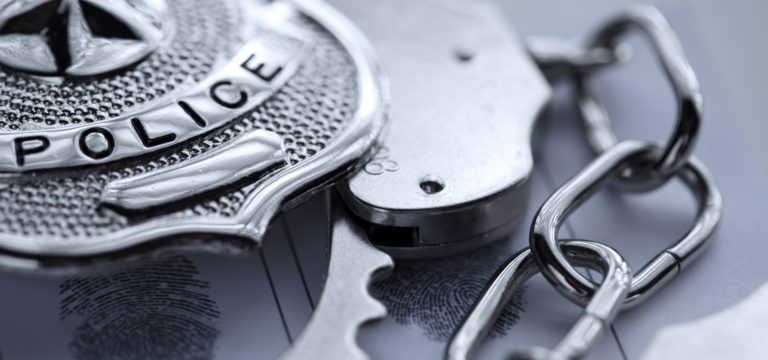 If you were arrested based on accusations of abuse in New Jersey, there are some important things you should know. When police respond to a domestic violence scene in NJ, they follow a number of standard procedures before deciding whether or not to make an arrest. A supposed victim of domestic violence has the right to pursue one or both of these legal options: filing for a temporary restraining order (TRO) and filing a criminal complaint. If they choose to do either of these things, you will be exposed to a permanent restraining order and/or a criminal conviction for domestic violence. Law enforcement officers must thoroughly investigate the victim's accusations before determining whether or not to arrest you. Depending on the circumstances, police can make a mandatory arrest or discretionary arrest. There are different requirements for each of type arrest after a domestic dispute, which are outlined in detail below.
At The Tormey Law Firm, our seasoned team of domestic violence lawyers is well-versed in New Jersey law on domestic violence. We represent clients dealing with domestic violence cases throughout the state, including in Jersey City, Elizabeth, Morristown, Hackensack, Somerville, and New Brunswick. In fact, we have handled restraining orders and criminal domestic violence cases in virtually every county in New Jersey. Our commitment to our clients is tireless, reflected by the many successes we have achieved. To speak with an experienced domestic violence lawyer about your case, contact us today at (908)-336-5008. We provide consultations free of charge and are happy to answer your questions.
Types of Arrests for Domestic Violence
There are two types of arrests that may occur at a domestic violence scene in New Jersey: mandatory arrests and discretionary arrests. The New Jersey Domestic Violence Law Enforcement Procedures Manual requires police to abide by certain rules when it comes to arresting domestic violence suspects. The overarching standards related to domestic violence arrests are also explained in section 2C:25-21 of the New Jersey Prevention of Domestic Violence Act.
Mandatory Arrests
After an officer speaks with an alleged domestic violence victim and he or she claims to be a victim of domestic violence, they must determine if there is probable cause to believe that an act of domestic violence has occurred. This may include assault, criminal mischief, terroristic threats, stalking, or another offense classified as a predicate act of domestic violence under NJ Law. When these two criteria are satisfied, the officer can make a mandatory arrest and/or file a criminal complaint against the alleged perpetrator if:
When the victim exhibits no visible sign of injury, but states that an injury has occurred, the officer should consider other relevant factors in determining whether there is probable cause to make an arrest. Some relevant factors to consider include property damage, witness statements, explanations of both parties, statements from any children present, etc.
When both parties show signs of injury, the officer should consider the following when determining which party is the victim:
The comparative extent of injuries suffered;
The history of domestic violence between the parties (if any);
The presence of defensive wounds;
Checking the DV Central Registry
Note: If the officer arrests both parties because each exhibits signs of domestic violence-related injuries, the officer must explain the reasons for each arrest in the incident report. Essentially, police must show probable cause to substantiate the charges against each party.
Discretionary Arrests
If none of the necessary conditions for a mandatory arrest apply, a police officer may arrest a person, file a criminal complaint against that person, or both, if there is probable cause to believe that an act of domestic violence has been committed. If there isn't probable cause for an arrest and the victim does not want to file a TRO, law enforcement officers at the scene should not make an arrest. However, they must provide and explain the victim's rights in the Domestic Violence Victim Notification Form.
Contact our New Jersey Domestic Violence Arrest Defense Attorneys to Discuss Your Case
If you have been arrested for domestic violence in New Jersey, you should consult an experienced NJ domestic abuse defense attorney as soon as you can. Whether you are facing a permanent restraining order and/or criminal charges related to domestic violence, The Tormey Law Firm will fight for you. We concentrate a large part of our practice on domestic violence and have accumulated thousands of victories in courts across New Jersey. To better understand your rights and the legal process moving forward, contact us at (908)-336-5008 for a free consultation.