The Tormey Law Firm LLC: Restraining Order Attorneys in NJ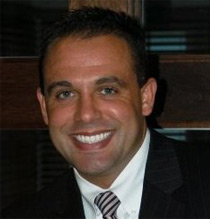 The restraining order lawyers at the Tormey Law Firm LLC represent clients facing permanent restraining orders throughout New Jersey. With offices in Hackensack, Morristown, Newark, New Brunswick, and Middletown, NJ, our lawyers can represent you anywhere in New Jersey and are available immediately to assist you at (908)-336-5008. The initial consultation is always provided free of charge. Simply call us anytime or fill out the form below to discuss your specific case and how we can help.
It is our goal to provide you with the information you need to best protect your interests in any type of domestic violence case in New Jersey. If you choose to enlist our firm, we are committed to providing you with zealous representation.
We have offices in the following locations:
Our Hackensack location:
254 State Street
Hackensack NJ 07601
Phone: (908)-336-5008
Fax: 201-556-1572
email: tormeylaw@gmail.com
For additional information, please contact us anytime at (908)-336-5008.