New Jersey Domestic Violence Weapons Seizure
Attorneys for Clients whose Weapons are Taken in NJ Domestic Violence Cases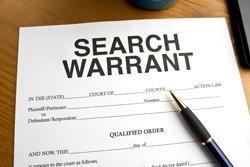 There are multiple scenarios in which police can seize weapons in the context of domestic violence in New Jersey. If law enforcement officers are called to a scene of alleged domestic violence, they may remove weapons from the premises. On the other hand, if an alleged victim claims you used a weapon during the commission of an act of domestic violence or threatened to do so, officers may remove weapons from your possession. In other cases, the victim says that you possess weapons and police obtain a search warrant of your residence or property in an effort to find them. Regardless of the circumstances that led to your weapons being seized in a New Jersey domestic violence case, the Tormey Law Firm can help.
Our lawyers have extensive experience representing defendants accused of domestic violence in restraining order hearings, criminal proceedings, and weapons forfeiture hearings. With offices in Morristown, Hackensack, and Newark, we appear in courts across the State, including in Morris, Passaic, Hudson, Somerset, and Bergen Counties on a regular basis. If police took your weapons in a domestic violence case, contact us immediately to speak with an attorney who will fight to defend your innocence. Simple call (908)-336-5008 anytime or contact us online for a free consultation.
When Can Police Seize Weapons for Domestic Violence in New Jersey?
Removing Weapons at a Domestic Violence Scene
There are various reasons why police may take a person's weapons in a domestic violence case. First and foremost, officers have the authority to seize any weapon that is contraband, evidence, or is suspected to have been used in the commission of a crime. Further, N.J.S.A. 2C:25-21(d) entitled "Seizure of Weapons for Safekeeping," mandates that when a police officer has probable cause to believe that an act of domestic violence has been committed, he or she must question all persons present to determine whether there are weapons on the premises.
If the officer learns that a weapon is present within the premises of a domestic violence incident and reasonably believes that the weapon would expose the victim to a risk of serious bodily injury, the officer is instructed to attempt to take possession of the weapon. The officer should also seize the weapon if it is in plain view, meaning it can be readily observed by anyone without the need to search for it. If the weapon is not in plain view but is located within the premises shared by the alleged victim and the defendant, the officer is told to obtain consent from the alleged victim to search for and seize the weapon. Notably, consent of the alleged victim is sufficient for the search to be lawful. In other words, even if the defendant objects to the search and the alleged victim provides consent, police can search the home for weapons.
On the other hand, if the weapon is not located within the premises, police will ask either the defendant or a third party to surrender the weapon voluntarily. If the defendant or third party who possesses the weapon refuses to surrender it or to allow police to search for it, the officer should obtain a Domestic Violence Warrant for the Search and Seizure of Weapons (see below).
If a law enforcement officer seizes a firearm, they will also take any related documentation, including the defendant's firearms purchaser identification card and/or permit to purchase a handgun.
Seizure of Weapons Pursuant to a Restraining Order
In New Jersey, if a person is subject to a temporary or permanent restraining order, they are required to surrender any weapons in their possession. If the defendant refuses to turn over their weapons, they can be charged with criminal contempt. The person will then be arrested and police can conduct a search for the weapon(s).
According to N.J.S.A. 2C:25-26 and N.J.S.A. 2C:25-28j "Seizure of a Weapon Pursuant to Court Order," law enforcement officers can search for and seize any weapon where a judge has reasonable cause to believe a weapon is located. The court can order the search and seizure of weapons in any of the following situations:
As a condition of bail
On temporary restraining order; or
On a final restraining order
Domestic Violence Warrant for the Search and Seizure of Weapons
If no court order has been issued authorizing the search and seizure of weapons, the officer may employ the Domestic Violence Warrant for the Search and Seizure of Weapons. This form is intended to provide police with a means by which to remove weapons from a domestic violence scene to prevent injury to the alleged victim or others. A Domestic Violence Warrant is an administrative warrant to remove a weapon for safekeeping purposes and is not a criminal search warrant. This means it should not be used to conduct a search of the premises for evidence of a crime. If the officer wants to search for evidence of a crime, they must apply for a standard criminal search warrant.
The Domestic Violence Warrant can also be used in a unique situation where an officer responds to a domestic violence scene and:
Finds probable cause to believe that the victim is threatened by the possession of a weapon by the defendant;
The officer is unable to obtain consent from either party to search and seize the weapon;
There is insufficient probable cause to arrest the alleged assailant for committing a criminal offense; and
 The victim does not want a temporary restraining order.
Once the officer completes the Domestic Violence Warrant form, it must be reviewed by either an assistant county prosecutor or deputy attorney general. The review can be done in person or via phone.
What is Considered a Weapon in New Jersey?
Under New Jersey law, the term weapon does not simply refer to a handgun or other firearm. In fact, the legal definition of a weapon as provided by N.J.S.A. 2C:39-1 refers to any number of objects capable of causing injury. Sometimes, a household item like a steak knife can be used as a weapon. According to the statute, "weapon" means anything readily capable of lethal use or of inflicting serious bodily injury. The term weapon includes, but is not limited to: firearms, components that can be readily assembled into a weapon, gravity knives, switchblade knives, daggers, dirks, stilettos, or other dangerous knives, billies, blackjacks, bludgeons, metal knuckles, sandclubs, slingshots, cesti or similar leather bands studded with metal filings or razor blades embedded in wood, stun guns, and any weapon or other device which projects, releases, or emits tear gas or any other substance intended to produce temporary physical discomfort or permanent injury through being vaporized or otherwise dispensed in the air.
If your weapons were taken in connection with a domestic violence case or restraining order in New Jersey, contact our NJ domestic violence attorneys at (908)-336-5008 for immediate assistance. We provide free consultations and can answer all of your questions.