Can Parental Alienation be Used as a Defense if You Have been Accused of Domestic Violence in New Jersey?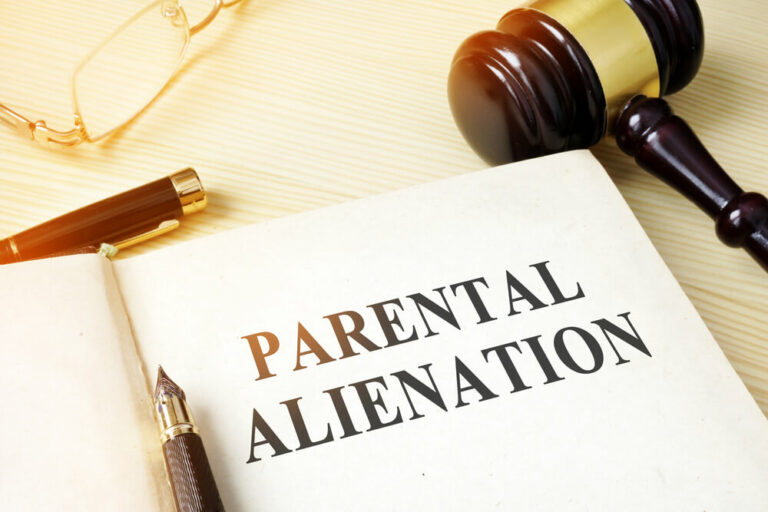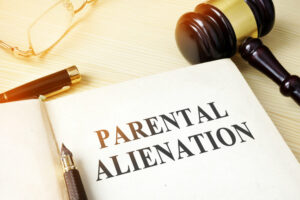 When marriages or other intimate relationships break down due to domestic violence, the fighting can be intense and the tactics brutal. Too often, the children are pawns or victims of parental battles. While one parent tries to control with violence and dominance, another may alienate a child's affection for the other parent. When competing claims to the children clash before judges, the New Jersey Family Courts must carefully decide what is in the child's best interests regarding custody, whether a restraining order is necessary to protect the victim and any other parties who need protection, such as the children, and if the alleged abuser has been wrongfully accused.
Abuse Allegations vs. Parental Alienation in NJ Family Courts
When determining the right child custody arrangement, the starting point is always that the child should have ample time with each parent. Thus, New Jersey family law judges typically begin their assessment, assuming that shared custody is best. However, when abuse and parental alienation accusations fly, the court must navigate child custody decisions carefully.
A judge is not likely to award custody to a parent who commits domestic violence. Whether the parent is physically or emotionally abusive to their spouse or the children, a judge is not going to place a child in harm's way. Custody determinations are all about where the child will thrive best. If the court finds evidence of domestic or sexual abuse, they must award custody to the non-offending parent, provided they can take care of their child. In fact, most domestic violence cases begin with either or both a criminal complaint and protective order, first temporarily keeping the offender away from the victim and their children. Thus, a judge cannot order custody in a domestic violence action to the abuser. In fact, emergent child custody orders for domestic violence may even be sought and obtained in some cases.
In denying abuse allegations, the accused abuser may fire back with allegations of parental alienation. In other words, it is not abuse, but one parent's bad-mouthing the other that causes their child to refuse visitation with the accused abuser. All New Jersey family courts discourage one parent from disparaging the other parent in divorce or custody disputes.
How does Parental Alienation Impact Cases when One Parent Faces Domestic Abuse Accusations?
Parental alienation is more extreme than merely putting the other parent down. It is brainwashing of sorts, marked by extreme manipulation. One parent may convince their child or children that the other parent is unsafe or does not care about them. As a result, the child may not want to visit with them when the parties split. Evidence of parental alienation is also a cause for losing custody. Thus, a court may award custody to the alleged abuser if they believe the alleged victim manipulated their child to win control. In sum, a judge may assume one party is lying to win custody.
Despite the lack of validation from the psychological community as a bona fide syndrome, parental alienation is a common tactical defense that causes many judges to discard both allegations of abuse and parental alienation or award custody to the person accused of abuse. While evidence of a child's hesitancy to visit with one parent, typically the father, may rest on the child's actual fear of their abusive parent, some judges have found it easier to discard competing allegations of abuse and alienation, awarding joint custody. Other judges decide the parent alleging abuse is lying to deprive the other custody, typically, the mother. However, the risk to children is enormous. Discounting an abuse allegation and sending a child to the alleged abuser can end tragically. In addition, a child may suffer sexual or other abuse.
What if the Physical or Sexual Abuse Allegations are False?
Unfortunately, some parents do make false accusations of physical and sexual abuse to win a custody battle. Many stay-at-home parents who take on the lion's share of parenting feel that the other parent should not have equal custodial time when they have not equally parented the children. Another reason may be pure revenge and hate. Some custody battles bring out the worst in people. Even those who get protective orders based on evidence of domestic violence may be lying and plotting to win a child custody dispute. And the trend toward judges accepting parental alienation proof as an automatic child custody disqualifier is something a knowledgeable attorney may discuss with a parent accused of domestic violence.
Judges do not take lies kindly. If you are accused of domestic violence or served with a protective order granting custody of your child or children to the protected party, talk to an experienced lawyer who has extensive experience with domestic violence, parental alienation, protection orders, and custody disputes. It is important to prove your safety as a parent and consider your relationship with your child before the domestic violence accusation and temporary restraining order. This is why we as attorneys always start with listening for evidence of the other parent's manipulation of the child.
Children mimic the words and actions of their parents, often repeating their words or behaviors. If this happened in your case after continued manipulation by your child's other parent, you may have evidence of parental alienation. This assumed alienation is especially true if the same complaints and language were used against you by the other parent. Another factor may be that your child does not want to visit with you, claiming to fear you suddenly and with no warning or important event occurring, when they had not done so previously.
How to Handle Domestic Violence Allegations if Parental Alienation is Happening to You in NJ
Losing custody of your child is devastating for you and your child. Additionally, protective orders in domestic violence actions can cause you work and home life problems. You may lose your job or a professional license with a protective order in place. You also lose your right to have a firearm as well. Protective orders remain effective unless and until you convince a judge to terminate them, which is not easy to do. As such, it is vital to fight the protective order and the allegations of domestic violence if they are invalid. Denying the abuse allegations and putting the accuser on the defensive for brainwashing your child to turn against you may be effective in maintaining custody and getting a restraining order dismissed or removed.
Thus, it is crucial to get the right attorney who has successfully defended against domestic violence accusers to avoid a permanent order of protection against you and regain child custody. With your relationship with your child and other important aspects of your life on the line, you want the best representation. Contact an experienced domestic violence attorney at our New Jersey law firm for additional guidance and information you'll need to confidently handle your case. You may be surprised that you have a way to protect your relationship with your child, your reputation, and your long-term future with an effective defense approach. Contact (908)-336-5008 for a free legal consultation today.