Domestic Violence Allegations of Emotional Abuse in New Jersey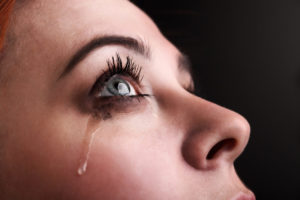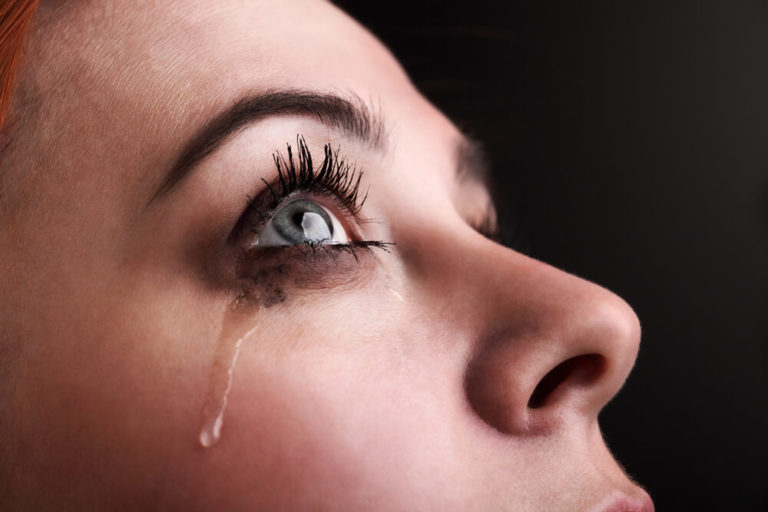 Despite what you might have heard, domestic violence is not limited to violence. Many people wrongfully focus on the word "violence" and automatically assume that if a person is not beating, choking, or otherwise committing some form of assaultive conduct, they are not a domestic violent offender. On the contrary, this could not be farther from the truth. Domestic violence encompasses a broad array of activity, including non-violent behavior such as emotional abuse. In fact, the United States Department of Justice defines domestic violence as a pattern of abusive behavior in any relationship where one partner tries to gain, maintain, or control another. Moreover, the U.S. Department of Health and Human Services describes domestic violence as a pattern of assaultive and/or coercive behaviors that individuals use against their intimate partners to gain power and control in that relationship. Likewise, New Jersey Courts have consistently held that domestic violence is a pattern of abusive and controlling behavior injurious to its victims.
As you can see, each definition shares a common core: control. The foundation of any domestic violent affiliation is control.  The abuser wants to gain and maintain dominance over his or her partner.  Physical violence is one way that a perpetrator can exercise power.  However, there are many other methods to achieve the same result. An abusive partner may use emotional abuse to exert control by:
Threatening to harm the partner,
Threatening to harm others or even pets,
Constantly criticizing or insulting the partner,
Isolating them from their family and friends,
Controlling the finances,
Monitoring the other person and demanding to know where they are every minute of the day,
Damaging property,
Humiliating or threatening to humiliate the partner online (ie. through posting illicit photos), or
Contacting the person's employer or family.
Restraining Orders based on Emotional Abuse in NJ
To help and ultimately protect victims against the pattern of abuse, New Jersey enacted the Prevention of Domestic Violence, which can be found under N.J.S.A. 2C:25-17.  The Act outlines policies and procedures for the courts and the police to follow to ensure both immediate and long-term protection for victims. The most powerful form of protection the Act offers is a final restraining order. The protective order will be entered by the Court if the Judge finds that one of the statutory offenses was committed and furthermore, an order is necessary to protect the individual because there is an ongoing pattern of control and abuse.
Emotional abuse is not one of the listed offenses under the statute. However, it would likely fall into one of the other provided offenses such as harassment, coercion, terroristic threats, criminal restraint, false imprisonment, or criminal mischief. Accordingly, if you or someone you know is experiencing such conduct, you have legal options and should seek an order of protection if you qualify as a domestic violence victim. Conversely, if someone has filed a restraining order against you based on emotionally abusive conduct of some kind, you should speak with an experienced restraining order lawyer about your case and ways to dispute these accusations to the greatest extent possible. Our attorney can help. Simply contact us at (908)-336-5008 for a free consultation.
Examples of Accusations about Emotionally Abusive Behavior in NJ Domestic Violence Matters
Keep in mind, not every type of heated argument or insult equates to domestic violence. Couples yell and scream at each other. Sometimes, the arguments escalate into broken property and sometimes even physical violence. Nevertheless, it does not inevitably mean someone committed an act of domestic violence. The conduct in question must be corrupted by a motivation to control the other individual. For instance, in a case called JNS v. DBS, 302 N.J. Super., 525, 528, (1997), the plaintiff accused the defendant of harassing her in person and over the phone. She further stated that when he arrived at her home to pick up their son, he used a vulgar hand gesture and kicked over a garbage can.  She also claimed that the defendant threatened to take their child and threatened her life through his "Mafia" connections.  Under certain circumstances, the described conduct could be considered controlling and moreover, could amount to domestic violence. Moreover, the trial judge did make such a finding and entered a final restraining order against the defendant.
Nevertheless, on appeal, our Appellate Division ruled that we cannot conclude as a matter of law that the defendant committed an act of domestic violence. Id at 531.  The Appeals Court explained that the defendant's conduct was not appropriate behavior, but it did not rise to the level of abusive behavior that requires an order of protection. In fact, entering an Order under such circumstances trivializes the plight of real victims. Ultimately, the JNS court essentially determined that the defendant's conduct was wrong but was not abusive or manipulative. The parties did not like each and unfortunately, could not get along. They found that the behavior may be deemed harassing or disorderly, but it was not domestic violence.
Another example is RG v. RG, 449 N.J. Super. 208 (2017). In that case, the parties were siblings and regrettably, a heated dispute arose over how-to best care for their mother who's health was fading. The parties exchanged a number of vulgar text messages and emails, and in addition, the dispute escalated into a shoving match. Id. 210-211. As a result, one of the siblings filed for a restraining order and based upon the described conduct, the trial court issued a protective order. Nevertheless, our Appellate Division overturned the restraining order on the basis that the underlying circumstances were not tantamount to domestic violence.  Even the presence of some minor physical hostility did not tip the scales far enough towards domestic violence.  The Court explained that the Prevention of Domestic Violence Act is not designed to interdict all forms of unpleasant exchanges between individuals.  The Court further held that the Act is not a primer for social etiquette and is not there to regulate every disagreeable encounter or annoying interaction that occurs between household members.
It's important that our system draws a distinction between acts of domestic violence and conduct that fall into the category of ordinary domestic contretemps. The RG held to make that distinction, the underlying offense must be tainted by a desire to abuse or control the victim because of their domestic relationship.
Protecting Yourself in Verbal Abuse Restraining Order Cases in New Jersey
When it comes to emotional abuse, not every hostile or antagonistic interaction is domestic violence and thus, serves as the basis of the restraining order. The most important factor to consider is the motive behind the behavior.  It can separate a case into domestic violence or simply a common domestic dispute. With the complexities of the law in this area, it is important to seek sound legal counsel from a well-versed attorney who knows the nuances of restraining orders and domestic violence precedents. At The Tormey Law Firm, we have extensive knowledge and experience in this realm. For answers to your questions regarding emotional domestic abuse in NJ, call (908)-336-5008 today. Consultations are provided at no cost to you 24/7.