Handling Emergency Child Custody Changes for Domestic Abuse in NJ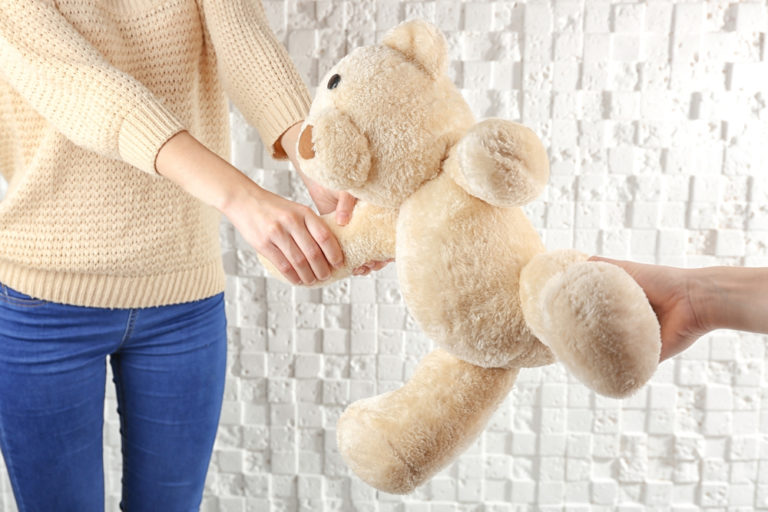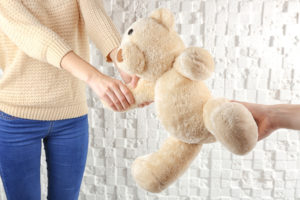 According to the United States Department of Justice, domestic violence is a "pattern of abusive behavior" in a relationship. This abusive behavior is a means by which to "gain or maintain power" or control over another person. In New Jersey, children are considered of paramount concern in situations of domestic violence and the courts will do all that is necessary to protect the welfare of any child involved. For the protection of the child, a person seeking a temporary restraining order can include requests for sole child custody or supervised visitation for the alleged abuser when filling out the restraining order application. Additionally, one parent may file an order to show cause for the removal of a child or children who may be in direct danger. Being involved in a domestic violence case with children in New Jersey means the stakes are extremely high. Here is some of the crucial information you need as a parent on either side of a domestic abuse case with child custody concerns. If you have questions about a child custody situation involving domestic violence and would like to speak with an experienced attorney who can help, call (908)-336-5008 now for immediate assistance.
Children involved in NJ Domestic Violence Allegations
Any person who alleges domestic abuse in New Jersey may apply for a temporary restraining order (TRO) against the person whom they claim is the abuser. When filing a claim, the person seeking the order of protection must identify the relationship between himself/herself and the alleged abuser and identify any act(s) of domestic violence that occurred. The temporary order will also include the names of any children involved, as well as the request for custody. The court, upon application of the temporary restraining order, can grant temporary sole custody to the parent making the application and order a risk assessment to evaluate the potential risk of harm to the children. The court may also require temporary support to be paid by the accused to the other parent/victim of domestic violence.
Notably, the TRO is not final and the court will set a return date for a final restraining order (FRO) hearing to occur in the Superior Court, Family Division, in the county in which the temporary restraining order was issued. The person against whom the TRO was issued will be served with the TRO as well as the return date for the final hearing. All parties should appear on the date of the final restraining order proceedings. If you have been accused of domestic violence and fail to appear on the date of the final hearing, the restraining order will be granted against you and the child custody request will be ordered by default. Similarly, if you are the person seeking a restraining order and you fail to appear at the final hearing, your temporary order will be dismissed and the final order will not be issued.
Order to Show Cause for Removal of Child in New Jersey
A person who seeks protection for their children may also choose to file an "Order to Show Cause" in New Jersey Family Court. An Order to Show Cause is a motion seeking the removal of children from any situation in which there is a risk of immediate and irreparable harm. This standard is difficult to overcome. However, if there is enough information before the court to make a finding that the children could be harmed if not removed, the standard may be met. If the children are temporarily removed at the initiation of an order to show cause, the court will set a final hearing date, which the other parent can attend and contest the allegations they're facing. During this proceeding, multiple people involved may be called to testify under oath about the alleged acts and risk of potential danger.
When providing testimony under oath, neither party should lie to the court or make false accusations. Otherwise, he or she could be charged with perjury or obstruction, both of which are serious crimes in New Jersey. Sadly, there are situations in which one party makes a false claim of domestic violence against the other person to gain an unfair advantage in a custody matter. Some people may intentionally lie because they believe that the court will grant custody to a person who is a victim of domestic violence. In divorces or custody battles, some people become desperate and wrongfully decide to file a false claim of domestic violence. While this tactical maneuver is common practice with some attorneys and litigants, it should be avoided or fiercely litigated against. Of course, it can be difficult to know whether a person is lying about a sequence of events, which is why it is critical to have an experienced attorney representing you at an order to show cause hearing and an FRO hearing in Family Court.
Need a Lawyer for Emergency Domestic Violence Child Custody Case NJ
Whether you are the person seeking child custody or the person facing accusations of domestic abuse and at risk of losing your children, our firm can help. Our attorneys have are well-versed in all areas of domestic violence and custody matters and we regularly assist clients throughout New Jersey, including in Bergen County, Morris County, Essex County, Passaic County, Hudson County, and Middlesex County. Contact us today at (908)-336-5008 to discuss how we can be of help in your restraining order and potential child custody matter.