Child Custody Issues from Domestic Violence in NJ
New Jersey Family Lawyers Handling Domestic Violence and Child Custody Cases in Hackensack, Morristown, Jersey City, New Brunswick and across NJ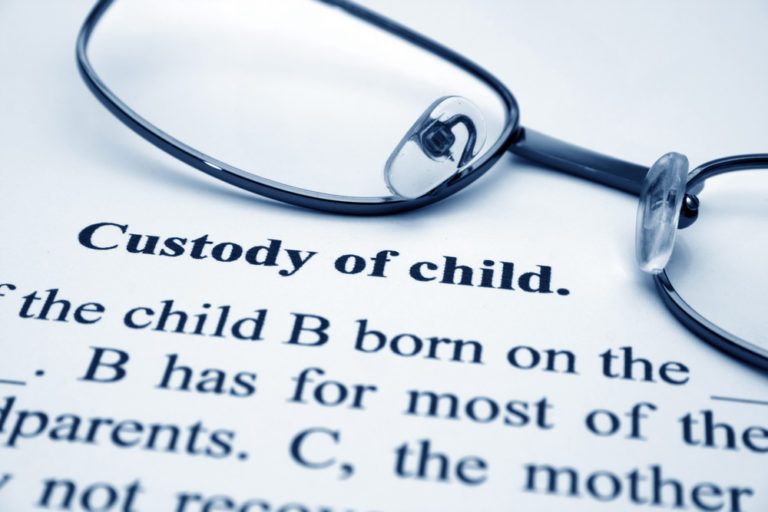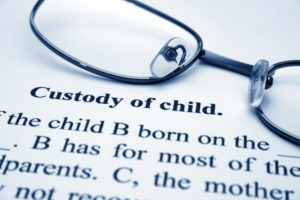 New Jersey law recognizes a positive correlation between domestic violence or spousal abuse and child abuse, and this factors into child custody proceedings. Domestic violence accusations, charges, and convictions can thus all affect child custody orders, final restraining orders, parenting time, supervised visitation rights, and parental obligations that can include anger management and substance abuse courses. If you are involved in a domestic violence case, it is critical to learn and understand the ways that domestic violence can impact child custody in New Jersey. You are also strongly encouraged to consult an experienced NJ family lawyer who can advise you of your rights and options when dealing with child custody and domestic abuse matters.
Our team at The Tormey Law Firm has extensive experience representing clients in cases like these and we are poised to assist you with aggressive advocacy, protecting your interests all the while furthering your desired result. Whether you are worried about how domestic violence can affect your custody or ability to see your children, or you are already facing the impacts of a restraining order or abuse allegations in your child custody case, our goal is always to help you reach the best possible outcome. Contact us today at (908)-336-5008 for a free consultation and let's discuss what your unique situation requires. You can also set up an appointment to meet with us at one of our convenient office locations in Hackensack, Morristown, Newark, New Brunswick, or Middletown. We represent clients dealing with domestic violence, child custody, and family law issues statewide in New Jersey, so call to find out how we can help you.
Potential Impacts of Domestic Violence on Child Custody in New Jersey
In New Jersey child custody cases, a judge can award either joint custody of a child (meaning custody rights shared between both parents or guardians) or sole custody (meaning that parental rights are given to only one parent or guardian). New Jersey courts assign both legal and physical custody of children. Legal custody involves the right to make major decisions affecting the child's life, including where the child goes to school, the child's medical treatment, and similar decisions. Physical custody involves where the child stays, who feeds and clothes the child, and more.
In awarding legal and physical custody, a court must consider a number of statutorily enumerated factors. These factors include any history of domestic violence between the parents, the safety of the child, and the safety of parents who may be abused by their partners. New Jersey courts will examine whether documented incidents of domestic violence involve the abuser's spouse, the child, or both spouse and child. Courts will also evaluate whether the abusive parent still poses a threat to the other parent or child. A court will also evaluate the number of acts of domestic violence that have been documented and whether any injuries resulted from them. In short, a judge is required by law to consider a history of domestic violence between the parents in awarding both legal and physical custody of a child.
Judges can also sign final restraining orders in domestic violence cases. These orders can include restrictions on when a parent can come near another parent or a shared child. If you have been accused of domestic violence, charged with domestic violence, or convicted of domestic violence, a judge may approve a temporary restraining order keeping you away from your child or former partner until a hearing can be held. If the judge determines at that hearing that you should be permanently restrained from contacting your child or former partner, the court may enter a final restraining order, requiring you to stay a certain distance away from them. Obviously, an FRO has the potential to make it physically impossible for you to exercise physical or even legal custody over your child.
How Domestic Violence can Affect Parenting Time and Supervised Visitation in NJ
Courts are required to consider the best interests of the child in awarding parenting time or supervised visitation time in child custody cases. If you have been accused of or convicted of domestic violence in New Jersey, a court will have to weigh any right or interest you have in seeing or visiting your child against the negative impact on the child of being exposed to domestic violence. A court may require a parent convicted of domestic violence to only see their child under the supervision of a third party, ban overnight visits with the child, or restrict parenting or visitation time until the accused or convicted parent has completed anger management or substance abuse courses.
Depending on the circumstances of the specific case, New Jersey courts can make anger management and substance abuse courses or counseling a prerequisite to custody, parenting time, or visitation rights for individuals accused of, charged with, or convicted of domestic violence. A court may also order drug testing of parents whose domestic violence incidents have been linked to substance abuse. When examining the situation and relevant facts of your case, the judge implement many different child custody orders and configurations. Family law judges can also order many different forms of relief in restraining order cases. The best thing to do is find the most knowledgeable legal practitioner who can help assess your situation and vigorously represent your interests in the face of domestic violence and child custody proceedings that may harm your relationship with your child or children.
Get NJ Attorneys Help with Domestic Violence Child Custody Disputes
Given the serious impact of domestic violence charges on child custody proceedings in New Jersey, it is in your best interests to consult an experienced New Jersey family law and domestic violence attorney without delay if you have been accused of domestic violence, are facing a restraining order, are facing child abuse accusations, or are otherwise involved in a child custody battle involving aspects of domestic violence. Call (908)-336-5008 now if you wish to speak with a skilled NJ family lawyer about your case free of charge. A member of our experienced legal team is available immediately to answer your questions and discuss your potential options.