Facing Murder Charges for Domestic Violence in Hudson County, New Jersey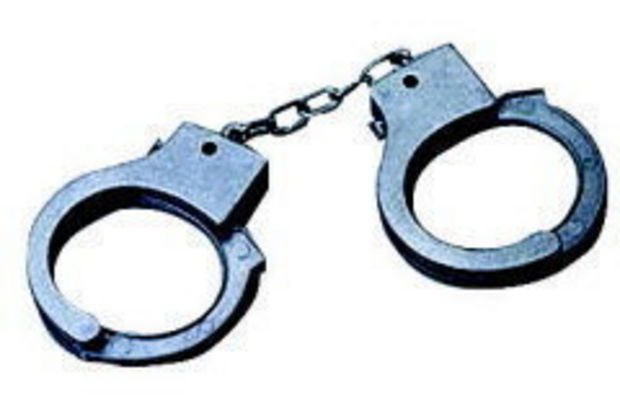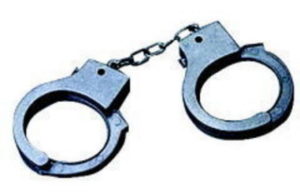 When a person is charged with a serious crime like murder in Hudson County, they are always required to be held in jail pending a detention hearing. This is also true in the vast majority of domestic violence cases in New Jersey. When murder and domestic violence overlaps, this is among the most severe criminal situations you can find yourself in. With this in mind, finding the best lawyer to defend you or someone you love accused of murder or another domestic violence offense in Jersey City should be a top priority. If you or a loved one is facing domestic violence charges for homicide, contact a seasoned Hudson County defense lawyer at our firm for immediate assistance. Call (908)-336-5008 or contact us here for a free consultation.
Domestic Violence Murder Case in Jersey City, NJ
In the Hudson County Superior Court in Jersey City, NJ, a detention hearing was adjourned for a suspect accused of fatally shooting his cousin in the head. The suspect in the homicide case is Tavon Rush. He was briefly bought into the courtroom, where he spoke to his attorney before being led out by sheriff's officers and remanded to the Hudson County jail. An officer of the court said that the hearing is now rescheduled for later in the week. The hearing was adjourned in part because Rush's attorney said that more time is needed to review the material provided by the state as part of the discovery process.
Rush has been charged with manslaughter and weapons offenses in connection with the death of his cousin, 31-year-old Darrell Rush, on June 26. The state has filed to keep the defendant jailed through the course of his prosecution. On the day of the fatal incident, police were called to the intersection of Martin Luther King Drive and Bidwell Avenue in Jersey City at around 11:25 p.m. on reports of a shooting. Officers found Darrell Rush with a gunshot wound to his head; he was later pronounced dead at the scene. Security footage from a nearby bodega captured the incident on video and shows the moment Rush fired the gun, according to police records. Two days after the homicide, Rush was arrested without incident by members of the Hudson County Prosecutor's Office Homicide Unit while walking on Grant Avenue in Jersey City, New Jersey.
Rush was himself a shooting victim in May 2016, one month after he failed to return to a halfway house where he was serving the remainder of a prison sentence for drug crimes. He had been sentenced Sept. 5, 2014 for three separate drug offenses, according to the New Jersey Department of Corrections. After being shot, Rush returned to prison to serve the remainder of his prison sentence. On April 9, 2018, Rush was released from prison, according to state corrections records. Just two months, later he was allegedly involved in the fatal shooting of his cousin. It is unclear at this time if the shooting victim had a restraining order against Rush.
Homicide of Family Member as Act of Domestic Violence in NJ
In New Jersey, restraining orders may be issued if someone has committed a predicate act of domestic violence and if the alleged victim is eligible for a restraining order. Eligibility is determined by the relationship of the alleged victim to the perpetrator. The person accused of domestic violence must be:
A spouse or former spouse.
A present or former household member.
Someone with whom the victim has a child in common or is expect a child.
Someone the victim is dating or has dated.
In this case, authorities have not indicated whether Rush and his cousin were roommates at the time of the shooting incident.
How Bail for Murder is Determined in Hudson County
New Jersey's bail system was reformed in January 2018. The previous system allowed the state to detain defendants unless they submitted a bail amount sufficient to guarantee their return to court. The new bail system focuses on releasing individuals unless it is clear that they pose a risk of flight or danger to the public. Under the new framework, criminal defendants are generally released on their own recognizance unless the State files a motion with the court seeking to detain them. If a motion is filed, the State bears the burden to show, by clear and convincing evidence, that the individual is unlikely to return to court or poses a risk to the community.
To make this showing, the State will generally rely heavily on the risk assessment scale submitted to the Court. The risk assessment scale is a determination made by pre-trial services concerning a person's risk to flee and their potential danger to the community. The scale produces a score of between one and six for both factors. A one is deemed to be a very low risk, while a six is deemed to be a high risk. Relying on the score, the State will ask the Judge to detain the defendant pending trial. In response, the Defense will generally argue that the score is inaccurate. The Defense may also point to other sources of material outside of the scale to convince the Judge that the defendant is a reliable person who will return to court and is also a safe and law-abiding citizen. In addition, the Defense may also argue that there are other conditions and restraints that can be put into place, such as an ankle monitor or weekly reporting to a probation officer, to convince the Judge to release the defendant.
Jersey City Domestic Violence Lawyer Needed for Murder Charge
If you or someone you know has been charged with criminal homicide or another domestic violence crime or faces a restraining order in Hudson County, New Jersey, contact the Tormey Law Firm for a free initial consultation.