Jeffrey Skiendziul, Esq.
Restraining Order Lawyer Handling Cases on Behalf of Clients throughout NJ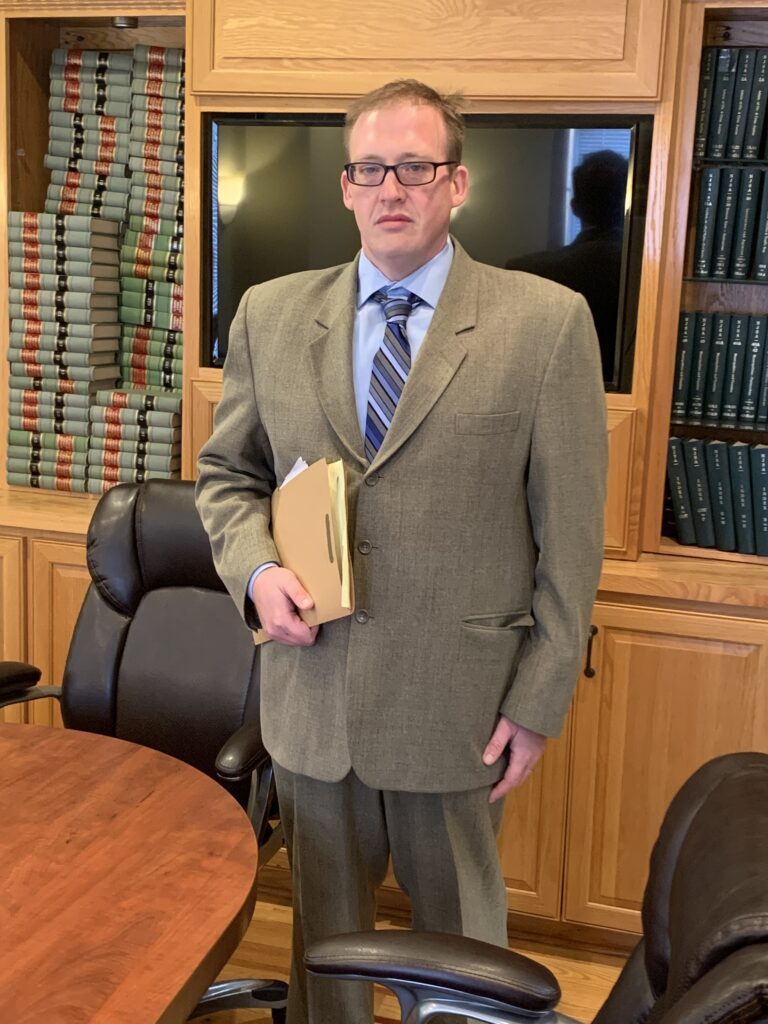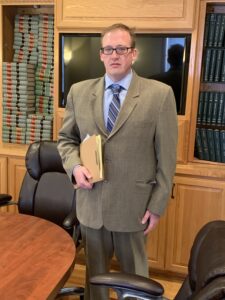 Jeffrey Skiendziul is a talented New Jersey criminal defense attorney with ten years of experience appears on behalf of clients in courts across the state. He joined the Tormey Law Firm in 2021, where he represents clients on matters relating to the Second Amendment such as Weapons Forfeiture Hearings as well as focusing on Domestic Violence, Restraining Order matters, and Temporary Extreme Risk Protective Orders.
Apart from handling Second Amendment cases, Jeffrey routinely appears in Municipal Court representing clients charged with domestic violence offenses, such as simple assault and harassment. Jeffrey also appears in Superior Courts in New Jersey representing clients charged with indictable offenses such as possession of a weapon for an unlawful purpose, individuals involved in Temporary Restraining Orders and Final Restraining Orders, Restraining Order Appeals, and individuals subject to Extreme Risk Protective Orders.
Jeffrey Skiendziul attended Arcadia University, where he graduated with a bachelor's degree in political science and a Minor in Pre-Law. Upon graduating Arcadia University, Jeffrey enrolled in and graduated from Thomas M. Cooley Law School with his Juris Doctorate with a concentration on Litigation.  After graduation from law school, Jeffrey passed the New Jersey Bar Exam and became licensed to practice law in New Jersey. In addition, Jeffrey is admitted to practice before the United States Supreme Court.
Since becoming a licensed attorney, Jeffrey has been selected as a Rising Star on New Jersey Super Lawyers, a designation which only 2.5% of attorneys in New Jersey can claim.  Apart from his selection to the Rising Stars list on Super Lawyers, Jeffrey has given speaking engagements concerning New Jersey Second Amendment Law and concerning the importance of having an Estate Plan implemented for New Jersey residents.
Previously before joining the Tormey Law Firm, Jeff worked for one of the premier gun rights law firms in New Jersey and he has personally handled hundreds of gun permit applications, gun permit denial appeals, and domestic violence restraining order matters in his distinguished career.
Personally, Jeffrey is a former NCAA Division III Swimmer while enrolled in college. He is a Master Mason – 3rd Degree at Durand Lodge # 179. Jeffrey is involved in other organizations such as POAC, which aid people and their families who have relatives diagnosed with Autism Spectrum Disorder (ASD). Jeffrey is also bilingual, who can speak Polish.  Adwokat mowi po Polsku.
Handling Hundreds of Restraining Order Matters and Trials for the Tormey Law Firm
Since joining the firm in 2021, Jeff has handled the most domestic violence restraining order cases – more than any other attorney at the firm. He has literally successfully handled hundreds of domestic violence temporary restraining order cases through settlement or trial. In fact, sometimes he has 3 or 4 restraining order trials/hearings in a single week. In addition, the firm often has 5 or 6 restraining order cases on in a single day throughout New Jersey. This is the type of knowledge and experience our attorneys have with regards to these matters. If you need assistance filing for a TRO, defending against false allegations, or potentially negotiating a civil restraints agreement, we can help. Contact our office anytime for a free initial consultation.
Weapons Seized After a Restraining Order Was Filed
If your weapons were seized based on a temporary restraining order being filed, we can help. Depending on what happens with your matter, it's possible that your weapons could be returned to you. But that doesn't automatically happen and is up to the County Prosecutor's office. As a result, it's important to have an attorney assist you throughout this process. Luckily, Mr. Skiendziul has assisted numerous clients with weapons returns throughout New Jersey over the last 10 years and is ready and able to assist you now. Contact the office for immediate assistance.
Here is a review from one of our many satisfied restraining order clients whose case was successfully handled by Mr. Skiendziul:
"I don't even know where to begin as I'm incredibly relieved after all of the stress. I just needed to say thank you!

Jeff

was phenomenal today, we won the case and the order is being dismissed! You know I was incredibly nervous, I had mixed emotions leading up to it, did not speak with you too much regarding specifics, but had to keep my faith in you guys and I was not disappointed at all! The other attorney tried twisting and turning things to get the outcome they desired but 

Jeff

was calm and collected and overall amazing. Thank you again!!"  – Greg
Bar Admissions
New Jersey
United States Supreme Court
Education
Thomas M. Cooley Law School, Lansing, Michigan
Arcadia University, Montgomery County, Pennsylvania
Awards and Recognitions
Rising Stars, New Jersey Super Lawyers