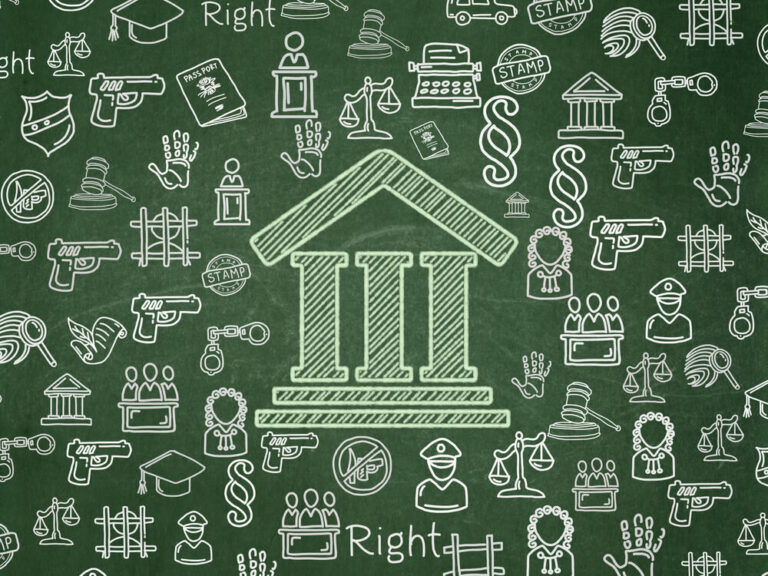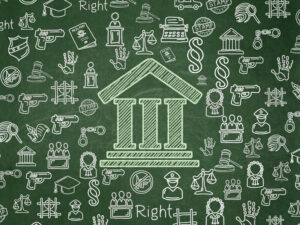 Certain first-time criminal offenders in New Jersey may be eligible for diversionary programs like conditional dismissal or Pretrial Intervention (PTI). However, if you have been charged with a disorderly persons offense or an indictable crime for domestic violence, then your options are more limited. Individuals charged with domestic violence offenses in New Jersey are considered ineligible for conditional dismissal. While they may be eligible for PTI, there is a statutory presumption against participation in the Pretrial Intervention Program for domestic violence charges.
With vast experience defending individuals accused of domestic violence, our New Jersey domestic violence defense lawyers know the in's and out's of program eligibility and strategies for getting accepted into diversionary programs like PTI. We help clients with preparing the most compelling arguments and application packages to support Pretrial Intervention acceptance for domestic violence offenses such as aggravated assault and criminal mischief. If you need help finding out whether you may be eligible or what you can do to secure a dismissal of your charges through pretrial intervention in Union County, Hudson County, Middlesex County, Bergen County, Passaic County, or elsewhere in New Jersey, simply call (908)-336-5008 to speak with a domestic violence attorney free of charge, or fill out our online form to request a free consultation.
Below, we will discuss what diversionary program options may be available to those accused of domestic violence in New Jersey, the specific requirements involved, how to apply for admission, and other important considerations when you want to access a diversionary program for a domestic violence offense.
What does Diversionary Program Mean in New Jersey?
Diversionary programs are available in the criminal justice system as a potential alternative to incarceration, with a focus on rehabilitating the offender. In New Jersey, first-time offenders of certain crimes may be eligible for a diversionary program to help prevent them from reoffending, while preserving court resources and time, and offering a one-time option to maintain a conviction-free criminal record.
Is Conditional Dismissal an Option for a Domestic Violence Offense in Municipal Court?
Under a conditional dismissal, a defendant will be put on probation for a period of time (often 12 months), during which they must satisfy certain conditions. These conditions may include paying fines, undergoing drug testing, reporting to a probation officer, and not being arrested again. If the defendant satisfies all conditions during the probation period, the court will dismiss the charges against them. This diversionary program is expressly unavailable to individuals who are charged with a domestic violence offense.
Charged with a Felony for Domestic Violence in Superior Court, Am I Eligible for Pretrial Intervention?
New Jersey's PTI program is another diversionary program available to certain first-time offenders to avoid a conviction and incarceration. While those accused of a domestic violence offense are not statutorily ineligible for PTI, there is a legal presumption against admission of a domestic violence defendant into PTI. However, with the help of a skilled domestic violence defense lawyer, you may be able to overcome this presumption and avoid a conviction and jail time.
To be eligible for PTI, you must not have previously participated in PTI, received a conditional discharge or dismissal, or been convicted of a crime. If the offense results in significant bodily injury to the victim or there is a restraining order against you, you will be presumed ineligible for PTI.
How do I Apply for PTI for a Domestic Violence Charge?
If you have been charged with a domestic violence offense, you must first seek consent from the prosecutor to apply for PTI. The prosecutor will consider the victim's needs and position, your prior criminal record, your history of violence, and whether PTI is likely to be effective in rehabilitating you. At the time you submit an application to the Criminal Division of the Superior Court, you must include a statement explaining the extraordinary and compelling circumstances that overcome the presumption against admission to PTI.
Examples of potentially extraordinary and compelling circumstances may include a defendant with no past history of violence who is suffering from a treatable mental illness, like a military veteran with PTSD, that is very likely to be helped by their admission to PTI. It is not easy to meet this burden, but an attorney who is experienced in handling these cases will be able to advise you about whether your circumstances are likely to overcome the presumption.
What if the Victim Objects to my Acceptance into the PTI Program?
Under New Jersey law, the prosecutor and the court are required to consider the victim's position about whether you should be admitted into the program. While the victim's consent is not required, due consideration must be given to their opinion.
What Happens to the Domestic Violence Charges Against Me if I get Approved for Pretrial Intervention?
If you are accepted into PTI, you must then plead guilty to the domestic violence offense. This is different from non-domestic violence offenses, which usually do not require that a guilty plea be entered by the defendant. In fact, avoiding a guilty plea is often part of why a defendant desires to participate in PTI. However, domestic violence offenses are treated very seriously in New Jersey and much more stringent requirements apply to PTI when you are facing these charges. That being said, the charges will be dismissed if you comply with all of the conditions of your Pretrial Intervention Program during the probationary term. On the other hand, if you violate PTI requirements, your case resumes and you are then subject to sentencing for the original offense.
Need to Speak with a Lawyer about a New Jersey Diversionary Program for my Domestic Violence Case
If you are charged with a domestic violence offense in New Jersey such as terroristic threats, burglary, criminal trespass, criminal restraint, or another domestic violence offense, you can be fairly certain that the prosecution will not volunteer the option of diversionary programs that could enable you to avoid a conviction and time in jail. When accused of a domestic violence offense, it is much more difficult to participate in Pretrial Intervention, but it is not impossible. With the assistance of a knowledgeable domestic violence defense attorney, you may be able to demonstrate that your extraordinary and compelling circumstances overcome the legal presumption against your admission into PTI.
Contact our team of New Jersey domestic violence lawyers for a complimentary consultation regarding your case today. A battle-tested attorney with experience in Pretrial Intervention, domestic violence crimes, and restraining orders is available right away to assist you. Call (908)-336-5008 to learn more.