Potential Impacts of Mental Illness in a Domestic Violence Court Case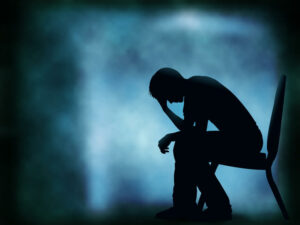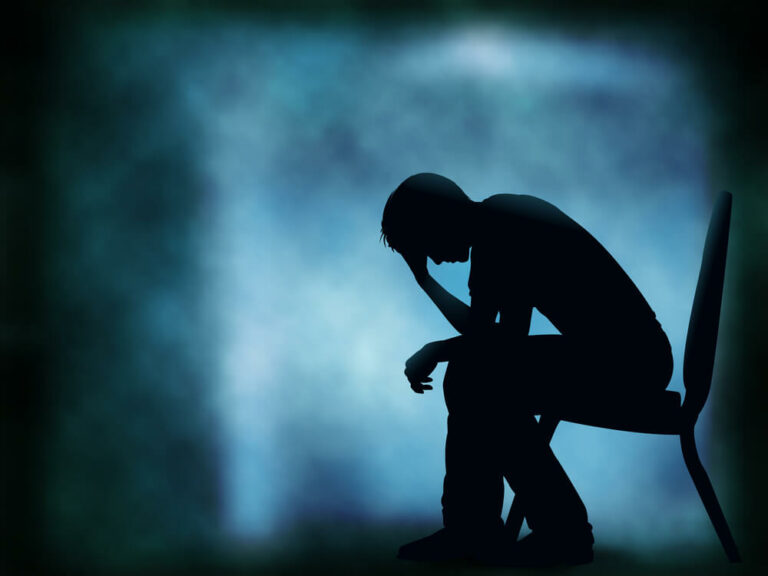 Some issues manifest in various ways and on different sides of restraining order cases, necessitating an individualized approach to each and every case to determine the veracity of the plaintiff's and the defendant's statements and the best strategy for representing your case in court. One prime example of this is mental health issues, which create much ambiguity when a case goes to trial. Domestic disputes and instances of domestic violence are, by nature, emotionally charged events; however, when mental illness on the part of the victim or alleged abuser is a factor, it can be significant in a criminal case or a restraining order case in family court, potentially impacting the victim's credibility and/or defenses available to the alleged abuser.
Like throwing a match in a fire, mental illness in either partner of a domestic relationship can create and exacerbate a violent conflict. Conversely, repeated or severe domestic violence may cause or exacerbate existing mental illness for a victim. Whether you have been the victim of domestic violence or have been accused of committing a domestic violence act against someone, it is important to inform your attorney about any mental illness-related matters involving you or the other party, as it may be relevant to the outcome of the case. Here, we delve into the many facets and complexities of domestic violence legal matters when the mental health of the plaintiff or the defendant plays a role.
Plaintiffs vs. Defendants of Domestic Violence when Mental Health Issues and Allegations Arise
Parties involved in a domestic violence incident or allegations of domestic abuse typically have very different accounts of what actually happened between them. When a factual determination comes down to a matter of "he said/she said", the credibility of each party is pivotal to the case. While some physical evidence, police reports, witness testimony, and medical records may exist to support a victim's claim of domestic violence, much of the alleged facts giving rise to a domestic violence claim are based on the testimony of the alleged victim. As such, the victim's credibility or believability as a witness is absolutely crucial, particularly where less physical evidence exists.
Even where there is a bountiful amount of physical evidence, a victim's credibility still plays a very important part in a jury's finding that the prosecution has met their burden in a criminal case, or a family court judge's finding that the victim's case has been proven by a preponderance of evidence. The criminal aspect requires a higher standard of proof of beyond a reasonable doubt, while the family law aspect requires a sufficiently lower standard of proof of more likely than not.
Key Considerations for Restraining Order Cases Involving a Victim's Mental Health Disorder
It is also important that a domestic violence victim who may be suffering from a mental illness receive a diagnosis from a medical professional who is experienced in treating victims of domestic violence. Symptoms that are actually attributable to post-traumatic stress disorder (PTSD) caused by domestic violence may be mistakenly diagnosed as borderline personality disorder, which tends to carry a more negative connotation among lay people than PTSD, which may instead be viewed as supportive of a victim's claims.
A victim's diagnosis and credibility can sometimes be an important factor in the defense strategy of the accused. Some illnesses are associated with an increased propensity to lie and other conditions may cast doubt on how accurately a victim perceived and described the alleged events. Furthermore, evidence of a particular mental illness diagnosis may help to support a defendant's claim that the victim was, in fact, the aggressor and the alleged abuser was actually acting in self defense.
When a victim is pursuing a restraining order, the victim's mental illness may present an opportunity to call into question the victim's credibility. A propensity to lie or even lying on a pathological scale has been associated with certain mental conditions like narcissistic personality disorder, antisocial personality disorder, and borderline personality disorder. Of course, while a diagnosis alone is not proof that a victim is lying about the alleged abuse, it can serve to call into question the credibility of the victim, especially when coupled with other evidence that undermines the victim's credibility as a witness.
If defense counsel can effectively call into question the victim's credibility as a witness, they may be able to prevent a temporary restraining order from becoming a permanent restraining order.
Defendant's Mental Illness as a Defense Strategy for Domestic Violence Charges
Evidence or diagnosis of mental illness of the defendant may in some cases be a viable defense to the charges against them. In order to be found guilty of a criminal offense, the prosecution must prove the elements of actus rea, that the defendant committed each element of the offense through their actions, and mens rea, that the defendant did so with the level of intent required in the criminal code for that offense. Depending on the specific offense, the requisite mens rea may be that the defendant acted intentionally, knowingly, or recklessly. If a defendant suffered from any mental illness that prevented them from forming the required level of intent, then they are said to have diminished capacity.
Therefore, while uncommon, it is possible to present a defendant's mental illness as a defense to the charges against them under the theory that their diminished capacity prevented them from actually intending to commit the crime or otherwise possessing the requisite level of intent to be found guilty of the offense.
The Need for an Experienced NJ Domestic Violence Lawyer when Mental Health and Legal Issues Arise
Whether you are a victim of domestic violence or you have been accused of committing an act of domestic violence in criminal court or a restraining order matter, having a skilled attorney by your side who is knowledgeable about the interplay of mental illness and domestic disputes and how these issues may impact court proceedings for a domestic violence criminal charge or final restraining order trial is essential. Whether an underlying mental illness may call into question the credibility of a victim, support the victim's statements as to violent or aggressive behavior of the plaintiff, or be employed as an effective approach for the alleged abuser's defense in a criminal case, addressing and considering the role of mental health issues may be crucial to the success of the case.
Our experienced team of New Jersey attorneys has successfully represented parties on both sides of restraining orders and domestic violence cases and we are deeply familiar with the unique legal issues and considerations relevant to each party's mental health. To discuss your criminal or family court case for domestic violence in NJ, please contact us today for a complimentary and confidential consultation. Call 908-336-5008 for immediate assistance or send us a message for further information.