What is a Household Member for a Domestic Violence Restraining Order in New Jersey?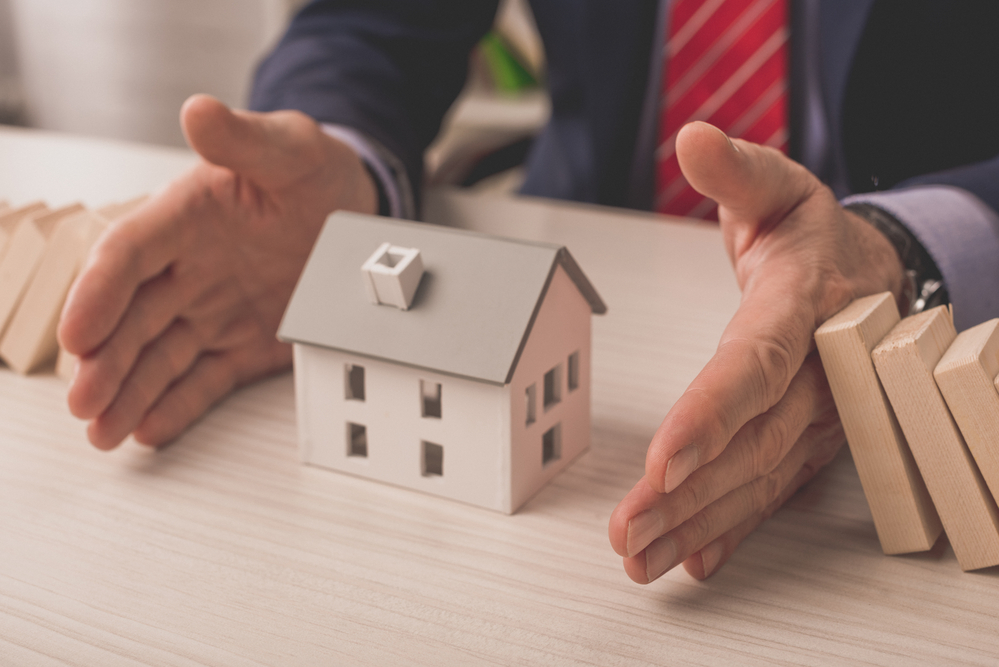 For the purposes of making a distinction between typical crimes and crimes of domestic violence, the laws in New Jersey clarify that domestic violence involves those cases in which a family member, household member, dating partner, spouse or ex-spouse, or another person who meets the criteria of a "victim of domestic violence" suffers what would otherwise be considered a criminal offense. In other words, when a crime considered a predicate act of domestic violence occurs, it becomes a domestic violence case because of the relationship between the parties. One of the types of victims of domestic violence included in the state's definition under the New Jersey Prevention of Domestic Violence Act is known as a "household member." It is important to understand the definition of a household member in a domestic violence case, both in its general context and in its context in related cases. If you are involved in a domestic violence case and you have questions about how household members play a role, contact our experienced New Jersey domestic violence attorneys for a free consultation. We assist clients in Bergen County, Morris County, Essex County, Passaic County, Somerset County, and across New Jersey, so get the answers you need today. You can reach us online or by calling (908) 336-5008 to learn more.
Understanding Household Member for Domestic Violence in NJ
Under the New Jersey Prevention of Domestic Violence Act, domestic violence involves specific acts inflicted on one person by another person who has a close personal relationship to the victim. This can include a girlfriend or boyfriend, a spouse, a household member, a former spouse, or a person with whom the victim has a child in common. While the vast majority of domestic violence cases in NJ and elsewhere have to do with current or former romantic partners, siblings, parents, and children are also often involved in these cases, and may be victims of acts of domestic violence.
The actual term of household member is not clearly defined in the New Jersey Prevention of Domestic Violence Act. As a result, there have been several cases in the courts in which one party argued that the term household member should not apply in their case. While the body of case law on this issue is constantly evolving as new court decisions and precedential cases occur, the courts have generally leaned towards a liberal application of this term. Since the law in New Jersey is aimed at "violence that happens in a family or family-like setting," it is important for someone who has been accused of domestic violence who is not a direct family member to understand how an predicate act such as harassment, simple assault, or terroristic threats, against a member of the household, regardless of the specific relationship, could be interpreted as domestic violence.
Sibling Relationships
Even brothers and sisters who have not lived together in some time could still be classified as meeting the grounds for the term "household member," especially if there have been multiple harmful acts or threats from one sibling to another, or when the alleged acts of violence involve one sibling coming to the other sibling's property.
Boarders in a Rooming House or Shared Apartment
If you have recently been accused of domestic violence because you rent a room in a boarding house or apartment and had an altercation with another resident there, you might be confused about the household member classification. You should know that courts have found that this can meet the grounds for a domestic violence charge and potential restraining order in New Jersey. If the parties shared a bathroom and other common living areas, it could be seen that this is a domestic relationship.
Live In Childcare Providers
Due to the close living quarters and opportunity to interact with a live-in childcare provider on a regular basis, the New Jersey definition of household member can also include childcare providers living inside your home. If you were accused of hitting, threatening, or otherwise engaging in an act of domestic violence against this person, a charge of domestic violence and even a restraining order could apply.
What Does the Household Member Definition Have to do with Grounds for a Restraining Order?
In New Jersey, cases of domestic violence based on a loose application of household member do not automatically qualify for a restraining order. In general, restraining orders can be sought by people who have been abused by a dating partner, another party with whom they share a common child, a spouse, any present or former household member, or someone with whom you are expecting a child. In general, if you currently share or formerly shared the same residence, you may have grounds for a restraining order in New Jersey.
If you do not qualify for a restraining order because there are questions about whether the person is considered a former or current household member, the abusing party might still be committing acts that meet the grounds for criminal court restraining orders, such as stalking. Getting a criminal court restraining order rather than a family court restraining order may be the best option for those who need immediate protection if they do not meet the criteria for a present or former "household member."
Household Member Accused of Domestic Violence in NJ
Given that courts have been known to liberally apply the term of household member, you could be facing the complicated situation of defending yourself against a domestic violence charge in addition to dealing with the possibility of a temporary and potentially final restraining order. These complex legal issues require the insight of a dedicated attorney; do not wait to schedule a phone call with a trusted NJ domestic violence lawyer as soon as possible. Contact our team at (908) 336-5008 to receive a free consultation today.