Is an Officer Allowed to Possess a Weapon if Subject to a Restraining Order in New Jersey?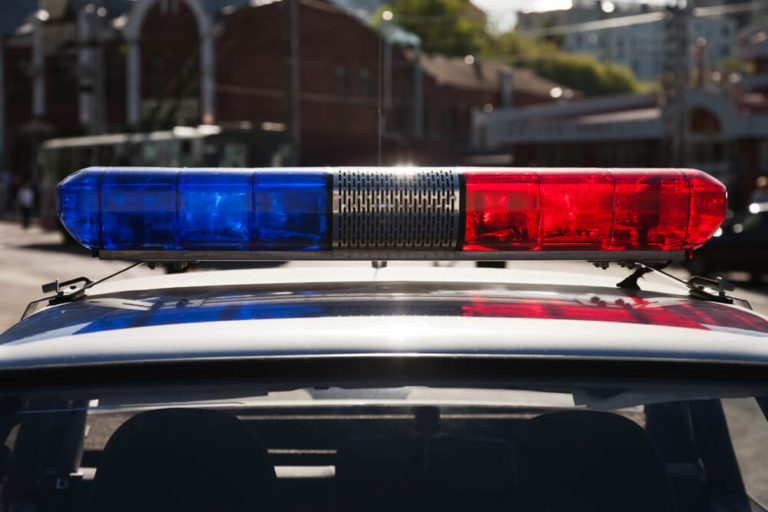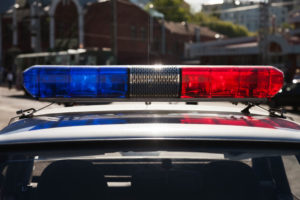 Under both Federal and State law in New Jersey, if a person is subject to a restraining order, he or she is prohibited from possessing a firearm. For many civilians, this is a personal loss but they can continue to earn a living and support their family.  However, with respect to police officers, the inability to lawfully possess a gun ultimately means they can no longer serve as an officer and therefore, will be terminated from their position. Additionally, they will very likely lose any benefits they acquired, such as health insurance for themselves and family members, as well as their pension.  Nevertheless, there is hope for some officers because it is possible for them to be rearmed, meaning they can utilize their firearms while on duty.  Thus, some officers can continue to serve as a police officer, even if they are subject to a restraining order. If you would like to discuss a specific case involving weapons possess by police accused of domestic violence in New Jersey, call (908) 336-5008 today. Our attorneys are well-versed in this unique area of law and are available anytime to provide you with a free consultation.
Restraining Order Consequences with Respect to Weapons in NJ: Background
The issuance of a restraining order can have very "serious consequences to the personal and professional lives of those who are found guilty…'" Bresocnik v. Gallegos, 367 N.J.Super. 178, 181 (App.Div.2004) (quoting N.J.S.A. 2C:25-18). Specifically, once a final restraining order is entered, a defendant is subject to fingerprinting and must be placed on the central domestic violence registry.  N.J.S.A. 53:1-15 & N.J.S.A. 2C:25-34. Also, if they are caught violating the order, they will be charged with the criminal offense of contempt.  Moreover, if they are charged and subsequently convicted for a second contempt violation, they are mandated to serve a minimum term of thirty days in jail. N.J.S.A. 2C:25-30. Furthermore, the court can impose a fine between $50 and $500 and direct the defendant to undergo domestic violence counseling.  N.J.S.A. 2C:25-29.1 & N.J.S.A. 2C:25-29.  The order will also result in the defendant being detained at airports if they decide to fly internationally.
Lastly, with respect to the seizure of firearms, if a temporary order is issued by a judge, law enforcement will be obligated to confiscate any firearms and permits from the defendant. N.J.S.A. 2C:25-21.  Also, if the police show up at the plaintiff's home in response to a report of abuse, law enforcement can enter the home and seize any firearms, weapons, or contraband. After the police take control of any guns and permits, they are required to deliver everything to the county prosecutor.  Id.   From there, the prosecutor has the discretion to either return the items or file a petition with the court seeking to permanently keep the weapons.  Id.   At this juncture, the defendant may object and a hearing will be scheduled to determine if the firearms and permits can be returned. Nevertheless, as a general rule, the court will postpone the hearing until the restraining order is resolved.  Once the case is complete, the court will revisit whether the guns and permits can be returned.  Please keep in mind, at this point, there has been no determination by the court that an act of domestic violence has occurred.  There is only a temporary restraining order in place and the order was based solely on the plaintiff's version of the events.  The defendant has not yet had an opportunity to present his side of the case. Therefore, the State cannot prohibit the individual from possessing a firearm.  If the restraining order is dismissed, the individual may be able to recover their weapons.
However, if a final restraining order is granted, the defendant is barred from purchasing, owning, possessing or controlling a firearm. The hearing to regain control of the weapons is moot because under both Federal and State law, an individual who is subject to a restraining order cannot legally possess a gun.  Accordingly, this prohibition poses a serious problem for law enforcement because they cannot fully exercise their duties.
Weapons Possession Rules for Police Officers with a Restraining Order Against Them in NJ
It is important to note, the Prevention of Domestic Violence Act contains a small provision which provides a much-needed exception for police officers.  The Act provides, the requirement that any person surrender or forfeit their firearm and related permits and cards shall not apply to any law enforcement officer while actually on duty, or to any member of the Armed Forces of the United States or member of the National Guard while actually on duty or traveling to or from an authorized place of duty.  Therefore, in accordance with the plain language of the statute, a police officer can still use a gun while serving as an officer in New Jersey.
Unfortunately, it is not that simple for most officers. In 2000, the Attorney General drafted a directive outlining the proper procedures that must be followed when a police officer is subject to a restraining order.  The directive states that whenever an alleged act of domestic violence has been committed resulting in the seizure of the officer's weapons, the prosecutor's office must be notified. The directive further reads that any seized weapons must promptly be forwarded to the county prosecutor's office and the prosecutor's office must conduct an immediate investigation to determine whether the officer should be permitted to carry a weapon. In addition, the chief of police where the officer is employed shall conduct an investigation and make a recommendation to the county prosecutor's office. From there, the decision whether to return the firearms and under what conditions rests with the county prosecutor. Hence, it's still possible that an officer will be prohibited from using a weapon on duty.
The local prosecutor is given broad discretion and may recommend any of the following. First, the prosecutor can return the firearms and allow the officer to return to duty with no conditions. On the other hand, the prosecutor can decide that the officer should be rearmed. Also, the prosecutor can rearm the officer but place certain conditions and restrictions, such as, the officer will be reassigned to ensure that he or she does not come into contact with the victim while carrying a gun. The prosecutor may also direct that the officer can only carry a police-issued firearm while on duty and cannot own a personal firearm. When making their determination, the State will examine the circumstances of the case, whether a weapon was involved, whether there was physical violence, the officer's employment record, the officer's background, and any other relevant factors.
Can an Officer Appeal a Decision Resulting in Loss of Gun Rights in NJ?
If the police officer disagrees with the prosecutor's decision or recommendation, the officer can request a hearing. In Rahman Love v. Essex County Prosecutor's Office, which is an unpublished opinion, the Court, in a per curium decision, analyzed the Attorney General Directive. In that case, a four-day hearing was held to determine if it was proper for the prosecutor's office not to rearm the law enforcement officer. The Court ruled that the decision to rearm an officer is a discretionary one for the prosecutor's office and its determination shall not be overturned unless it can be shown that the state abused its power. Therefore, the officer can request a hearing to review the prosecutor's decision but the officer must be able to show that the prosecutor abused his or her power if the officer wants the court to overturn the prosecutor's decision.
Questions about Police Possession of a Firearm with a Domestic Violence Case in NJ?
If you or a loved one had a restraining order filed against you, you are in need of a restraining order, or you have a case involving a police officer who needs to possess a weapon in the course of their duties, please contact our attorneys at The Tormey Law Firm for assistance. We are highly knowledgeable in domestic violence laws in New Jersey and a lawyer on our team is available to provide you with a consultation free of charge. Don't delay in getting your questions answered. Simply call (908) 336-5008 now for further information.