Clifton Restraining Order Lawyers
Handling Domestic Violence Restraining Order Hearings in Passaic County, NJ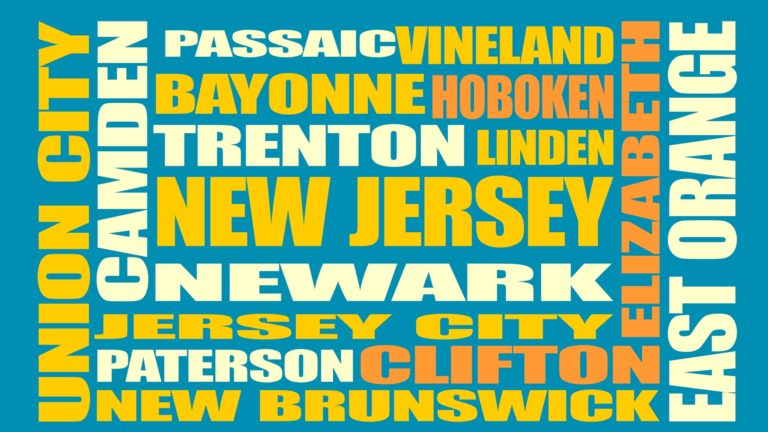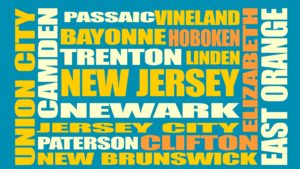 If you or a loved one needs assistance with a domestic violence restraining order case arising out of Clifton NJ in Passaic County, you've come to the right place. Our experienced criminal and domestic violence defense lawyers have literally represented hundreds of plaintiffs and defendants in restraining order hearings throughout New Jersey including in Clifton, the largest municipality in Passaic County and one of the 10 largest cities in New Jersey. In fact, Mr. Tormey, our managing partner is a resident of Passaic County, and handles a number of criminal and domestic violence cases throughout Passaic including in Clifton Municipal Court. If you are a victim of domestic violence and need assistance filing a restraining order or criminal charges, we can help. Alternatively, if you have been arrested for domestic violence and/or served with a temporary restraining order, contact us now at (908)-336-5008 for immediate assistance and a free initial consultation.
How to File a Restraining Order in Clifton, New Jersey?
If you are a victim of domestic violence and need to file a restraining order in Clifton, you can do so in two ways. First, you can contact the Clifton police department or go to the Clifton Police department for assistance. Their phone number is 973-470-5900 or you can always dial "911" in case of an emergency. Their address is 900 Clifton Avenue, Clifton NJ 07013.
The second way to obtain restraining order is to go to the Family Division of the Superior Court in Paterson to file for a temporary restraining order (TRO). The address of the Family Court in Passaic County is as follows: Passaic County Superior Court Family Part County Administration Bldg. 8th Floor, 401 Grand Street Paterson, NJ 07505; 973-247-8459.
In order to obtain a TRO, you must show that a predicate act of domestic violence has occurred such as harassment, assault, terroristic threats, or stalking.
NOTE: If you are a sexual assault victim, you can apply for a sexual assault protection order which may be more appropriate for your case.
In addition to an act of domestic violence, you must show a prior history of violence and that you are in fear for your safety and need the protection of the court.
Criminal Charges vs. A Domestic Violence Restraining Order
In addition to a restraining order, sometimes criminal charges are also filed. They can be filed by the police who respond to a domestic violence call. They can also be filed by the plaintiff in a civilian complaint with the court itself. However, criminal charges are a completely separate and distinct matter from a domestic violence restraining order. Criminal charges do not need to be filed in order to obtain a TRO. Also, criminal charges will be held in a different court than the restraining order.
In Clifton NJ, any misdemeanor domestic violence criminal charges such as harassment and simple assault will be handled at the Clifton Municipal Court. Any more serious felony charges such as aggravated assault or terroristic threats will be handled at the Passaic County Superior Court in Paterson. Note, however, that these charges will be held in the Criminal Division of the Superior Court, while the restraining order cases are held in the Family Division. On a criminal case, the prosecutor's office will represent the State and the charges must be proved beyond a reasonable doubt. In a restraining order case, the standard of proof is by a preponderance of the evidence which is a civil standard and means "more likely than not". The victim will represent themselves in a restraining order hearing unless they obtain an attorney to represent them. On a criminal case, a defendant who qualifies can apply for a public defender. On a restraining order case, because it is a civil matter, there are no public defenders available so a defendant must represent themselves if they can't afford an attorney.
The two outcomes of a criminal case and a restraining order case can be the same or completely different as there are different judges and standards of proof. A defendant can win the criminal case and lose the restraining order case, win both cases, lose both cases, or win the restraining order case and lose the criminal case. The results are completely unrelated and not contingent upon each other.
Once a Restraining Order is Filed in Clifton, What Happens?
If a temporary restraining order (TRO) is issued, the defendant must leave the home if the parties reside together. There can be parenting time with the children during the pendency of the case but there doesn't have to be. This will be determined by the Judge. The parenting time can also be supervised if necessary. Once the TRO is issued, a final restraining order (FRO) hearing is usually scheduled within 10 days. Both parties can typically get one postponement of the date to obtain legal counsel or to properly prepare their evidence for the trial. Sometimes, the parties can negotiate a settlement agreement known as civil restraints in order to avoid a trial and to discuss their separation, counseling, child support, custody, living arrangements, etc. If the parties are unable to settle than a restraining order trial will be conducted by the Judge in Paterson in the Family Division. The parties can testify, admit evidence, and then the Judge will decide if a final restraining order should issue which is permanent in New Jersey and never expires.
Need a Lawyer for a Restraining Order Case in Clifton, NJ? Call Us Now
If you need assistance filing for a temporary restraining order (TRO) in Clifton, in Passaic County, we can help. Contact our offices anytime for a free initial consultation and immediate assistance. Alternatively, if you have been served with a TRO and want to fight false accusations that have been made against you, contact our experienced lawyers now at (908)-336-5008 to examine your case and provide the best possible defense for you in court.