Client Served with Temporary Restraining Order (TRO) Passaic County NJ
Case Dismissed with Civil Restraints Agreement in Paterson NJ Court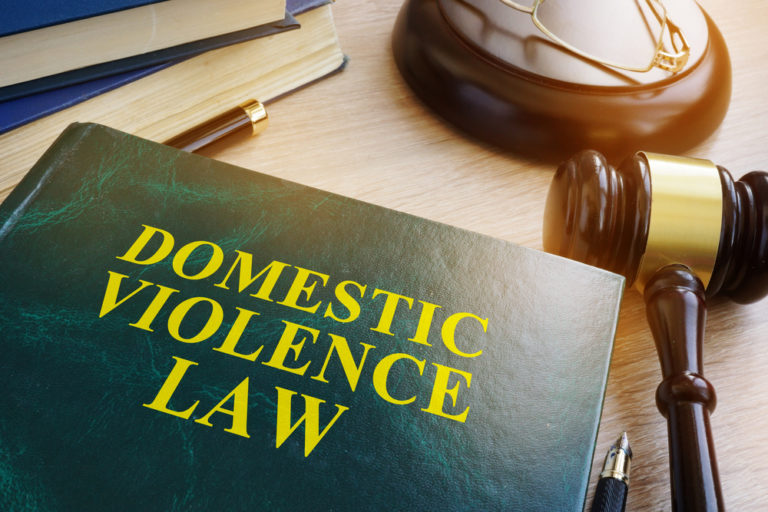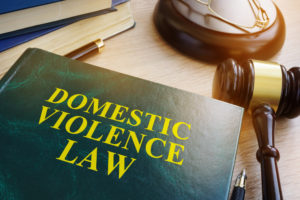 Have you been served with a temporary restraining order in Paterson NJ? Call us now for help. Our lawyers successfully handle restraining order trials in Passaic County on a regular basis and we are here to answer your questions in a free consultation. Simply call (908)-336-5008 now.
Restraining orders arise in Paterson very frequently, often after contentious break ups. For instance, one of our clients was recently served with a temporary restraining order (TRO) arising out of Passaic County. He and his ex-girlfriend had been broken up for a few months but there were still some text messages and phone calls going back and forth which she deemed harassing. As a result, she filed a temporary restraining order against him and brought him to court. Luckily, he hired Travis Tormey to represent him at the court hearing.
Mr. Tormey reviewed the restraining order and it became very clear that there was not any violence alleged by the plaintiff. Many times when relationships end, people break up and say things they shouldn't. However, that does not mean that a permanent restraining order should be issued in these cases. Experienced attorneys like Mr. Tormey and experienced judges who sit in the family division and hear domestic violence allegations everyday, understand this. Therefore, it became clear that a final restraining order should not be issued against our client in this case.
Mr. Tormey appeared in court and spoke to the plaintiff, the alleged victim. He discussed a possible dismissal of the restraining order and a civil restraints agreement being entered where the parties agree not to have any further contact with each other. This is not a restraining order and avoids the serious consequences of that which include fingerprinting and a database for domestic violence offenders. Essentially, this agreement makes it clear that both parties want to be left alone. If the defendant continues to contact, harass, bother the plaintiff after the case is dismissed, then she can point to this agreement and file a new restraining order. At that point, the Judge will see that the defendant clearly can't stop contacting and harassing the plaintiff and a final restraining order could issue.
The Plaintiff retained an attorney and Mr. Tormey was able to draft and negotiate the terms of the civil agreement with her lawyer. Then, both parties appeared in court and the Plaintiff dismissed the restraining order. This was the right result in this case and our client was extremely satisfied with the services provided by the Tormey Law Firm LLC.
Here is the review posted online by our very satisfied client James:
5.0 stars
"Travis is amazing. Travis made him self available on the weekend to over my case. Travis also resolved it in a timely manner. I strongly recommend Mr. Tormey."
How Paterson TRO's are Obtained
Temporary Restraining Orders are obtained by either visiting the Passaic County Superior Court during the Court's normal business hours of 8:30 am to 4:30 pm, or after the Court's business hours by visiting the Paterson Police Department located at 111 Broadway, Paterson, New Jersey.  Despite where the Plaintiff files for a Restraining Order, grounds for the Restraining Order must be based on exigent circumstances and parties having a relationship under New Jersey's Domestic Violence Act.  In some instances, a Judge can issue what is called an ex parte Restraining Order, which means the other party is not present and it is found by a Judge that the Plaintiff is in imminent danger.
Generally, a Temporary Restraining Order remains in effect for close to 10 days after its issuance or continues until parties are heard on the matter.
Final Restraining Order Hearings in Paterson NJ
Oral arguments surrounding a Final Restraining Order in Paterson, New Jersey take place at the Passaic County Superior Court located at 77 Hamilton Street in Paterson, NJ 07505.  A Judge from the Family Division of the Superior Court issues a Final Restraining Order when the Plaintiff has proven one or more predicate acts of domestic violence coupled with a prior history of domestic violence and continued protection of the Plaintiff remaining necessary. But, what happens if the Plaintiff or the Defendant decides not to do anything after the restraining order is issued?  The likelihood of the Defendant receiving a default judgment is strong because the party is not refuting the evidence presented by the Plaintiff.
In Restraining Order matters, the Plaintiff must show by preponderant evidence that 1) Defendant committed at least one act of domestic violence and 2) there is a continued need for protection. If the Defendant does not present evidence, disproving Plaintiff's argument, then the Court is more inclined to rule in favor of the Plaintiff.  If the Plaintiff does not show up for the hearing, however, there may be a likelihood the matter will be dismissed, but it is urged for the Plaintiff to attend the hearing to either move forward with the hearing or ask the Court for a dismissal.  It is not recommended to fail to appear on such a significant matter because the effect of a Restraining is considerable.  For the Plaintiff, it is protection from someone that poses an imminent threat.  For the Defendant, the final restraining order can have a profound impact forever.
If a Final Restraining Order is Issued in Paterson, What does it Mean?
A final restraining order does not just prohibit contact between parties, but it is also labels someone as a Domestic Violence Perpetrator.  Thus, it shows up on background checks, cannot be expunged and remains with the Defendant always.  It can prohibit a Defendant from career advancement, it will affect professional licenses, and impact other areas of employment as well. Defendants are placed in a statewide database and will be required to get fingerprinting completed.  Following the Final Restraining Order, the Defendant is almost certain to experience travel delays by Customs and Border Protection, while child custody and visitation may be modified to avoid contact with Plaintiff. For example, the Defendant may be ordered by the Court to modify pickup and drop-off locations and make other adjustments.
Additionally, if the Defendant has weapons or firearms, he or she will be permanently barred from acquiring them back once the Final Restraining Order is granted. The initial forfeiture of weapons and firearms immediately occurs by the police following the issuance of the Temporary Restraining Order.  It is important to note that even if the Temporary Restraining Order has been dismissed, or dropped, it is still the discretion of the Passaic County Prosecutor's Office whether the Defendant's gun rights will be restored. Our attorney often help clients get their weapons back after successfully dismissing a restraining order in Paterson NJ.
Need a Lawyer for Restraining Order Case in Paterson? Call Us Now
Contact our highly skilled Paterson restraining order attorneys at (908)-336-5008 for a free consultation about your case today. If you enlist our help, you can place your trust in the most experienced legal professionals providing your representation.