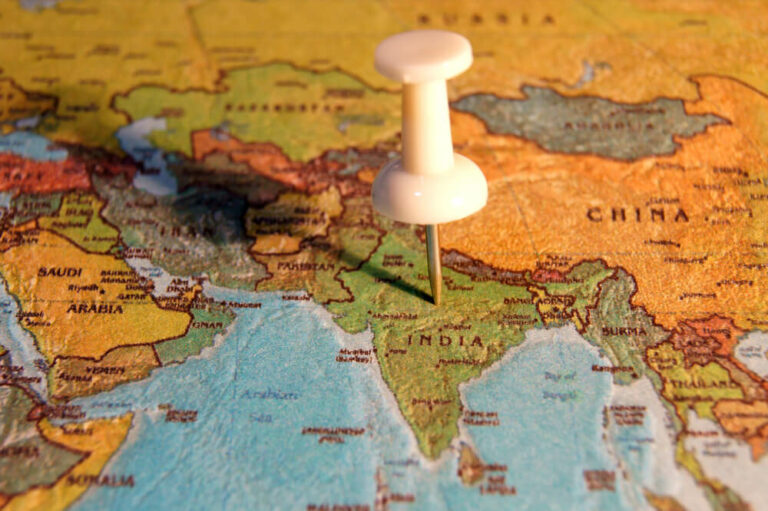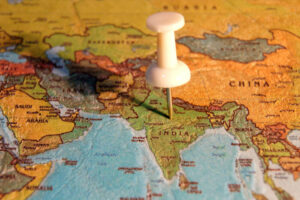 Out of the over 2.7 million Indian immigrants in the US, New Jersey is home to the highest proportion. Compared with other immigrant groups, Indian immigrants are more likely to hold a postgraduate degree. With its close proximity to New York City and the numerous tech and pharmaceutical companies headquartered in New Jersey, the Garden State is a great place for employment opportunities for Indian immigrants. A growing concentration of residents of Indian origin also make New Jersey a state where Indian immigrants can experience the American dream while maintaining a strong connection to their culture, cuisine, and language by living in close proximity to other Indian immigrants. Almost 11% of Jersey City, New Jersey's population is of Indian origin, with one neighborhood dubbed as "Little India."
Indian immigrants have brought a rich culture and heritage to New Jersey, but like all people groups, relationship and family conflicts can arise. Navigating the legal system as an immigrant is no easy task, but when an individual feels physically threatened, they must learn to navigate the local legal system to ensure their safety. One tool available to abuse victims or those who fear for their safety is a restraining order. Being on the receiving end of a restraining order can also leave Indian immigrants with many concerns and questions like: Will a restraining order affect my immigration status? Does a restraining order affect child custody?
If you believe you need a restraining order to protect yourself or if someone has filed for a restraining order against you, it is incredibly important to seek the help of an accomplished domestic violence restraining order lawyer who will be your advocate and navigator through the New Jersey legal system. Contact our dedicated team of NJ restraining order lawyers for assistance in a free consultation at (908)-336-5008 today.
Options for Indian Nationals Seeking Restraining Orders in New Jersey
Restraining orders are protective orders that are issued by a court that typically prevent the individual against whom the order is issued from contacting the petitioner—the person who sought the order. Restraining orders in New Jersey are initially temporary orders, which can be made final. A final restraining order remains in effect unless and until the order is removed by a judge, usually upon the petition of the defendant. These orders play an important role in the safety of domestic violence victims, and victims of stalking, harassment, and other crimes.
A victim's immigration status does not have an impact on their ability to obtain a restraining order against their abuser. It is not uncommon for victims who are undocumented to fear reporting their abuse to law enforcement. However, regardless of a victim's immigration status, the same legal protections, including obtaining a restraining order against their abuser, are available to them. In fact, U.S. immigration law provides special protections for victims of domestic abuse, providing them with protection under the Violence Against Women Act and protective immigration status through a U-visa. Domestic violence victims who possess a U-visa for three years can apply for adjustment of status to obtain lawful permanent residency (a green card).
If I'm an Indian Non-Citizen Issued a Restraining Order in New Jersey, What happens?
Although a restraining order can impact an individual's immigration status, a restraining order does not always have an immigration consequence. The answer depends on a few factors, including the non-citizen's immigration status and whether the individual abides by the terms of the order. Some of the most common immigration statuses among Indian immigrants in New Jersey include those on H-1B temporary work visas, F-1 student visas, family dependent visas, and green-card holders.
If a non-citizen has a restraining order against them, but does not violate the order, it may not present an immigration challenge unless the immigrant goes through the naturalization process to become a citizen and then the federal government will require that the immigrant is of good moral character in order to naturalize. A restraining order does not, itself, produce a criminal record for the individual against whom the order is made. However, it is possible that the same actions giving rise to the need for a restraining order may be separately prosecuted and result in criminal charges against an individual. Assuming that such charges are not filed, a restraining order will not create criminal liability unless the individual violates the terms of the order. If an individual violates a final restraining order, it is a fourth degree indictable offense, punishable with up to 18 months of imprisonment.
Can You Leave and Enter the Country with a Restraining Order Against You?
Having a restraining order against you will not generally preclude you from traveling internationally. However, a restraining order may cause you to be flagged by immigration officials at an airport and subjected to questioning and delays. Additionally, while a restraining order will not necessarily prevent you from traveling internationally, you cannot travel to a destination or within a proximity to the petitioner that would violate the order.
Can my Custody Situation be Impacted by a Restraining Order if I am from Indian and Not a Citizen?
When a temporary restraining order is issued and the petitioner and defendant share children, the court may require that the defendant's parenting time be supervised while the order is in effect. If the restraining order limits contact between the defendant and the defendant's children, the terms of the order will trump any preexisting custody orders or agreements. Issuance of a final restraining order does not mean that a defendant will definitely lose custody of their children; however, the circumstances will be considered when determining the best interests of the child.
Of Indian Descent with a Restraining Order Case in NJ? Our Attorneys can Provide Vital Guidance
Restraining orders provide an important legal tool and safeguard for victims of domestic violence, assault, stalking, terroristic threats, harassment, and more in New Jersey's Indian immigrant community. Yet, navigating through the legal nuances of temporary and final restraining orders is not an easy task for anyone, let alone a new immigrant that may be experiencing language and cultural barriers.
A restraining order lawyer at our firm can help Indian abuse victims obtain the protection they need to feel safe without fear of potential immigration consequences. An experienced restraining order lawyer at our office can also aid those facing the possibility of a restraining order against them by defending their position and helping them to fully understand and mitigate the impact of a restraining order on other areas of their life including their immigration status, ability to travel internationally, and child custody arrangements. Simply contact us when you have a legal matter involving your or someone else's restraining order in the Indian community in New Jersey, such as Edison, Toms River, Freehold, Metuchen, Piscataway, Union, Elizabeth, Jersey City, Hackensack, Hoboken, Middlesex, New Brunswick, Woodbridge, and other areas. We offer 24/7, confidential, no-cost consultations and we are here to help whenever you need.