Can I Handle a Restraining Order Case in NJ Myself?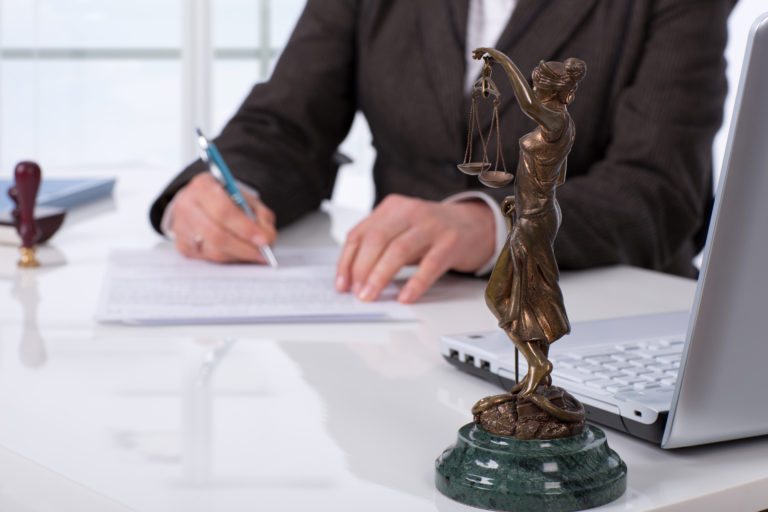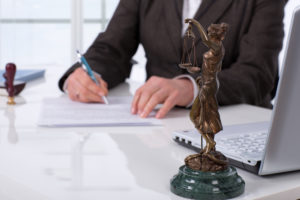 If you wish to file for a restraining order in New Jersey, it is not absolutely necessary that you have an attorney. It is possible to litigate the matter on your own. However, if you are seriously injured or ill, it is also not absolutely necessary that you visit a doctor. It is possible that your condition will heal on its own. Nevertheless, most people would strongly recommend seeking medical attention if you are severely injured or sick. Similarly, if you are truly being threatened, stalked, and harassed, and you need an order of protection to ensure your safety, it is best to seek the assistance of an experienced New Jersey restraining order attorney.
Why Should I Get a Lawyer for a Restraining Order in New Jersey?
There are a number of compelling reasons why a victim should seek counsel if he or she is requesting a restraining order in New Jersey. Many lay individuals believe that their set of circumstances is so clearly domestic violence that no judge in the world would deny their request. That may be the case. The victim may truly be involved in an unquestionably dangerous relationship and deserving of protection. Nevertheless, in order to explain to the Judge everything that has occurred and present every piece of evidence they possess, the individual needs to understand the legal nuances of New Jersey's Domestic Violence laws.
An Attorney Can Help with the Request for a TRO
In a restraining order case in New Jersey, the temporary restraining order (TRO) will outline the allegations against the defendant, as well as state what you told the police or the Judge when you filed. As such, the victim's choice of words is very important. The defendant will be using the temporary restraining order as a tool to undermine your credibility. Consequently, if you use a poor set of worlds or fail to articulate other important language, your request for a restraining may be denied.
Therefore, having the assistance of an attorney is very important when filing for a restraining order. The attorney can thoroughly prepare you and guide you through the process to ensure it is filed properly and all the necessary information is provided.
A Lawyer Can Prove that an Act of Domestic Violence Occurred
New Jersey only recognizes certain crimes as constituting acts of domestic violence, including offenses such as simple assault, harassment, aggravated assault, terroristic threats, and criminal mischief. In order to successfully prove that an act of domestic violence occurred, you must prove each element of the specific offense as contained in the associated statute.
In other words, simply telling the Judge that I was assaulted or harassed is not sufficient to prove that an act of domestic violence occurred. The victim needs to fully understand the elements of the statutory offenses included in the temporary restraining order, and what proofs are needed to show that the defendant committed one of the offenses. On top of that, the victim also needs to establish that the defendant's conduct is ongoing and an order of protection is necessary. Lastly, the victim must also prove that he or she fits into one of the protected classes. An experienced attorney can insure the victim's story is properly presented and all of the required evidence is shown to the Judge.
A Restraining Order Attorney Knows what Evidence to Use
Admitting testimony and exhibits into evidence at a New Jersey restraining order hearing involves more than simply showing up to Court, speaking, and handing the Judge documents. To decide what evidence is admitted or excluded, New Jersey Family Court judges are guided by the Rules of Evidence. Under these rules, only evidence that is deemed relevant may be admitted. Evidence is considered relevant if it has any tendency to prove or disprove a fact of consequence.
Some common types of relevant evidence in a New Jersey restraining order case are text messages, emails, social media posts, pictures, videos, and eyewitnesses. However, simply because a witness plans to provide relevant testimony or an exhibit supplies relevant information does not automatically mean the Court will consider it. Not all relevant evidence is admissible and it may be barred from use for a number of reasons. For example, under the hearsay rule, you cannot testify about what other people say if you wish to show that the contents of the statement are true. Thus, if you desire to admit a statement said by another individual, the person who made the statement must come to court to testify.
The Rules of Evidence can be very complicated and as such, important testimony and documents can be excluded if the rules are not properly followed. Consequently, a person can lose their case because the Judge does not hear the full story. Through the assistance of counsel, a person seeking a restraining order is more likely to be able to present the most comprehensive case against the aggressor and to ensure the Court considers all of their evidence when deciding whether or not to issue a permanent restraining order in their case.
Need Help Obtaining an Order of Protection in NJ?
If you are seeking a restraining order in New Jersey, it is strongly recommended that you contact an attorney with a thorough command of NJ restraining order laws and the best strategies that can be used to prove your case. When you are a victim of domestic violence, your life is on the line. Risking the denial of your request for a restraining order is simply not worth your life. To speak with a knowledgeable domestic violence attorney in New Jersey who can advise you about how to proceed, contact our law firm today at (908)-336-5008. We offer free, entirely confidential consultations.