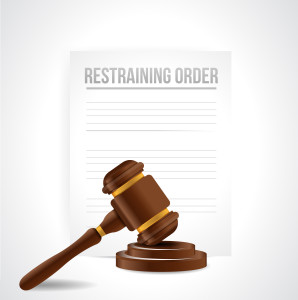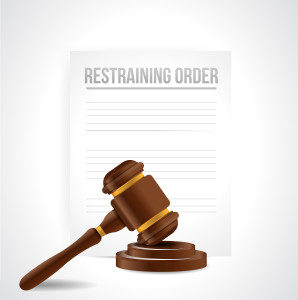 A New Jersey man was recently charged with multiple domestic violence offenses for allegedly sharing explicit photos of his ex-girlfriend and pointing a shotgun at her during a confrontation.
According to the Lower Township Police, a 46-year-old North Cape May man was arrested as a result of a domestic violence incident and charged with aggravated assault, weapons possession, terroristic threats, invasion of privacy, and drug offenses. Additionally, authorities assisted the victim with obtaining a temporary restraining order (TRO) against the suspect. During the course of the investigation, police conducted a search of the suspect's residence and reportedly seized a cellphone, a computer, video recording devices, and other electronics.
Pursuant to the Prevention of Domestic Violence Act (PDVA), there are 19 predicate acts of domestic violence that permit a victim to obtain a temporary restraining order (TRO). Specifically, N.J.S.A. 2C:25-19 (1) through (19) establishes that homicide, assault, terroristic threats, kidnapping, criminal restraint, false imprisonment, sexual assault, criminal sexual contact, lewdness, criminal mischief, burglary, criminal trespass, harassment, cyber-harassment, stalking, criminal coercion, robbery, contempt of a domestic violence order, and any other crime involving risk of death or serious bodily injury can be a basis to obtain a temporary restraining order and a final restraining order (FRO) in New Jersey.
In this case the alleged aggressor was charged with terroristic threats, which is a basis for the court to enter a temporary restraining order. N.J.S.A. 2C:12-3(a) and (b) of the New Jersey Criminal Code sets forth that a person is guilty of the crime of terroristic threats if he threatens to commit any crime of violence with the purpose to terrorize another or to cause evacuation of a building, place of assembly, or facility of public transportation, or otherwise to cause serious public inconvenience, or in reckless disregard of the risk of causing such terror or inconvenience, or if he threatens to kill another with the purpose to put the other person in imminent fear of death under circumstances reasonably causing the victim to believe the immediacy of the threat and the likelihood that it will be carried out.
The bottom line is that any domestic violence incident can lead to the issuance of a temporary restraining order and separate criminal charges. That's because restraining order matters are handled in family court and criminal charges are handled either in municipal court or in the criminal division of the New Jersey Superior Court. However, both cases may rely on the same underlying factual allegations.
Need Lawyer Domestic Violence Charges, Restraining Order in Cape May NJ
If you are accused of a domestic violence crime, served with a temporary restraining order, or both, you should contact the restraining order defense attorneys at the Tormey Law Firm. Our experienced domestic violence defense lawyers have handled cases of domestic violence in municipal courts, superior courts, and family courts and we are always available to defend you against allegations of domestic violence in New Jersey.