Criminal Charges and Restraining Orders Filed for Kidnapping in New Jersey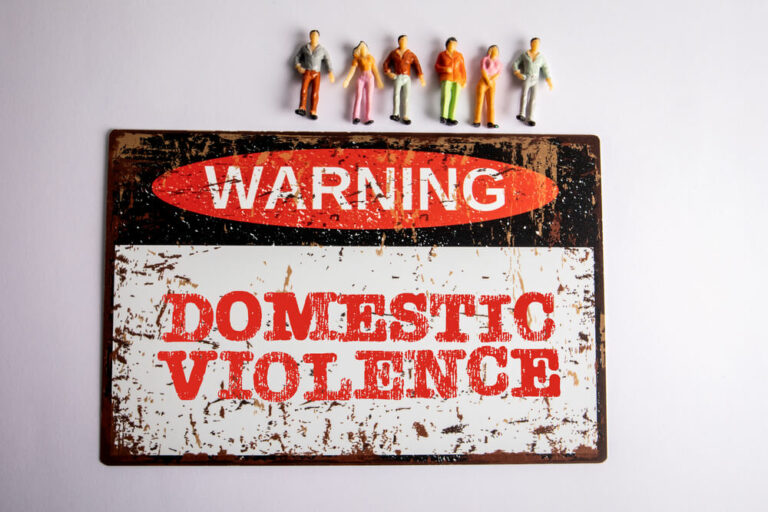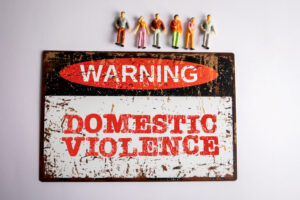 Kidnapping is not confined to strangers abducting someone's family member for ransom in a high-profile case. In fact, it is more commonly a result of custody disputes in divorce or domestic violence matters. When parents cannot agree on child custody, and both feel entitled to make parental choices for the children, one parent may take matters into their own hands and remove the children from their home, town, state, or country. When that occurs, a custody dispute becomes a crime. Likewise, bad breakups, family relationships, or romantic entanglements gone awry can lead one party to kidnap the other in fear of them leaving for good. New Jersey takes kidnapping seriously and penalizes convicted kidnappers with decades in prison and excessive fines.
If the person accused of kidnapping in a domestic violence case is convicted, they will also have a criminal conviction on their record, which could limit their life opportunities in various ways. In addition, they could be the subject of a restraining order and lose custody of their children. A restraining order can have long-term, severe consequences, including losing the right to have firearms, being prevented from enjoying unsupervised visitation with your children, and loss of your freedom to contact the other parent without violating the order and possibly going to jail depending on the situation. .
If you or a loved one has been arrested for kidnapping or served with a restraining order based on kidnapping accusations in New Jersey, you should not face severe charges or a restraining order without the optimal legal help. With former prosecutors and renowned domestic violence defense lawyers who handle restraining orders and criminal cases arising in domestic violence scenarios on a virtually constant basis, The Tormey Law Firm has what it takes to challenge the most devastating allegations and high-stakes cases in your defense. Contact our law offices anytime at (908)-336-5008 to consult with a kidnapping defense attorney at our law firm free of charge.
Kidnapping Offenses in New Jersey
New Jersey statute N.J.S.A. 2C:13-1 defines kidnapping as removing someone from or unlawfully confining them to where they were found as hostage for ransom or reward. But even without a ransom or compensation, kidnapping is the act of unlawfully removing someone from their home or business to a faraway place or confining the victim to an area for a long time for purposes of committing or fleeing from a criminal act, inflicting bodily harm on another, or impeding a governmental or political action, to permanently deprive a parent or guardian of the victim's custody.
Subsection (d) clarifies that unlawful removal or confinement is accomplished by force, threat, or deception, or, in the case of a minor victim under 14, without the consent of the minor's parent, guardian, or other legal custodian. Moreover, harm to the victim, the victim's age (under 16), delivering the victim to someone other than parents or guardians for financial gain, and whether the kidnapping occurs during the commission of other crimes increases the sentence.
NJ Parental Kidnapping Offenses   
Under N.J.S.A. 2C:13-4, interference with child custody is a parent, guardian, or lawful custodian taking, detaining, or concealing a child from the other parent, guardian, or custodian to deprive them of custody or parenting time. It is also taking, detaining, enticing, or concealing a child in or out of state to deprive the other parent, guardian, or custodian of custody of time after being served with a divorce, custody, or child protective services action before or after a temporary or final custody and visitation order.
Consequences of Kidnapping Charges in New Jersey
General kidnapping for ransom or reward is a first degree crime, punishable by 15 to 30 years in prison unless the kidnapper releases the victim unharmed in a safe place before law enforcement arrests the perpetrator. Then, it is a second degree crime with a 5 to 10 year prison sentence. However, a perpetrator who kidnaps a victim younger than 16 and also commits crimes of criminal sexual contact, sexual assault, aggravated sexual assault, or child endangerment, or sells the victim for financial gain is looking at a potential first degree criminal conviction punishable by 25 years to life with a minimum of 25 years before parole eligibility. And if the kidnapping victim dies, the defendant serves consecutive sentences for kidnapping and homicide.
Penalties if Convicted of Parental Kidnapping in NJ
For a parental kidnapping conviction, an accused parent may face second degree interference with custody charges when a child is removed from the United States or for more than a day. Otherwise, it is a third degree crime without the presumption of non-incarceration typically attributed to third degree crimes for first offenses. Third degree convictions carry a 3 to 5 year prison term and a $15,000.00 fine. A separate offense for kidnapping legally committed persons, meaning those deemed orphaned, neglected, delinquent, mentally ill, or otherwise dependent or incompetent, is a fourth degree crime. A fourth degree crime is punishable by up to 18 months in prison and a $10,000.00 fine.
The law in New Jersey also provides that violations of the kidnapping laws occur continuously so long as the victim is not returned or retrieved. On the other hand, the court may consider it a mitigating factor for sentencing if the accused returned the victim voluntarily, justifying a more lenient sentence. On the other hand, a lengthy kidnapping could be an aggravating factor in sentencing, lengthening the prison term. And a convicted defendant must also pay restitution and attorney fees to the other parent for expenses incurred retrieving the victim.
Restraining Orders Based on Kidnapping in New Jersey
Additionally, kidnapping or parental kidnapping affects the outcome of a child custody proceeding and is most often the basis for a restraining order in domestic violence cases. A parent whose child is taken, removed, detained, or concealed from them by the other parent can file a restraining order to protect the victim parent and children from contact with the offending parent. Restraining orders prevent contact, so a judge will likely order the offending parent to leave the family home, pay support, and visit the children only under strict supervision. The restrained individual must also surrender their firearms. A restraining order violation may lead to contempt charges and a potential jail sentence.
Defending Against Kidnapping Accusations
Fortunately in kidnapping cases, the law provides affirmative defenses for those who did not intend to commit a crime. It is an affirmative defense to general kidnapping by clear and convincing proof that the accused reasonably believed they needed to protect the victim from imminent danger and notified the authorities of the victim's location within 24 hours of taking, detaining, or concealing the victim.
It is also an affirmative defense that the accused reasonably believed they had the authority to take the victim by the victim's custodian or the victim of minimally 14 years old went willingly with the accused who did not intend to commit a crime. And parents with rightful custody fleeing imminent danger caused by the other parent are not guilty of parental kidnapping if they notify the police of the victim's whereabouts or begin a custody action in court.
Don't Delay in Contacting Our New Jersey Kidnapping Defense Lawyers
Since the kidnapping laws in New Jersey mandate harsh sentences, our savvy kidnapping defense attorneys can raise affirmative defenses to the serious charges or help you face the prosecution's case and demands. Your arrest may lead to incarceration and a detention hearing to determine your release or confinement in jail. Our accomplished kidnapping defense lawyers can prove critical to convincing a judge that your release is safe and warranted.
Beyond the beginning of the case, the many encounters with the prosecutor and judge from arraignment to the trial are most productive with our attorneys to advise and guide you through the criminal and restraining order process. Whether you are facing criminal charges for kidnapping, a restraining order, or both, we are dedicated to zealously defending you at every turn in the road.  Contact us today for a free consultation for immediate assistance at (908)-336-5008.