Domestic Violence Penalties in New Jersey
Domestic Abuse Lawyers Serving Morris, Hudson, Bergen County and throughout NJ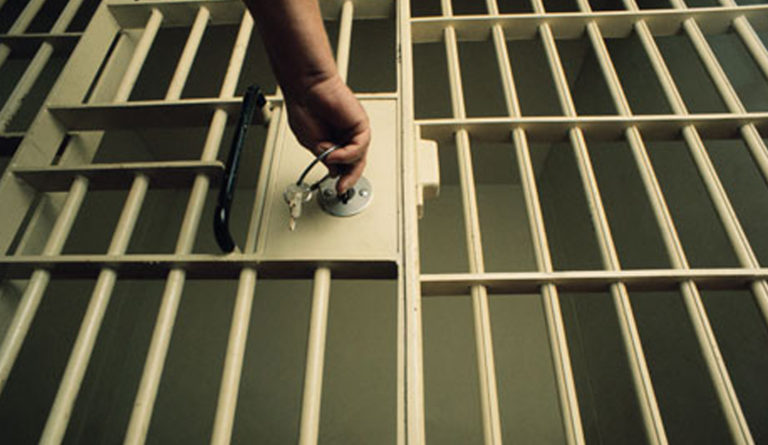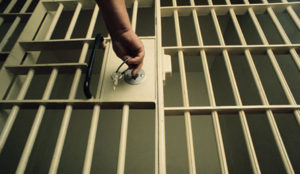 If you have been accused an act of domestic violence in New Jersey, you need to know what types of penalties you face. When it comes to domestic violence, the majority of people associate fear with the victim. However, being charged with a domestic violence offense can be equally frightening for the person accused, particularly if the allegations are simply not true. Your reputation and your entire life can be turned upside down with one domestic violence charge in New Jersey. At The Tormey Law Firm, our skilled New Jersey domestic abuse attorneys represent clients accused of assault, harassment, stalking, terroristic threats, and other domestic violence offenses in courts throughout the state.
If you're arrested for domestic violence or served a temporary restraining order in New Jersey, we will aggressively defend your innocence in both criminal proceedings and restraining order hearings. Our number one priority is to protect your rights and prevent the devastating consequences of a criminal conviction and/or permanent restraining order. With several convenient office locations, we defend clients in Morristown, Jersey City, Garfield, Bloomfield, Bayonne, North Bergen, Randolph and communities across New Jersey. To speak with an experienced domestic violence lawyer about your specific situation, call (908)-336-5008 or contact us online to arrange a free consultation.
What are the Penalties for Domestic Violence in NJ?
The potential penalties you face for domestic violence in New Jersey depend on several factors. First, it depends on the type of legal matter that arises from the allegations. Domestic violence offenses can lead to two distinct legal proceedings: domestic violence criminal charges and restraining orders. It is important to understand that you MUST be accused of an act of domestic violence in order to be issued a temporary restraining order (TRO) or final restraining order (FRO). In some cases, a victim will file a TRO based on an alleged domestic violence offense but no criminal complaint will be filed. In other cases, police will charge you with an act of domestic abuse but the victim will decline to file a restraining order. In still other cases, an alleged abuser will face criminal charges and a restraining order.
Charged with Domestic Violence in NJ?
If you are issued a criminal complaint for domestic violence, the penalties to which you are exposed depend on the degree of the charges. If you are charged with a disorderly persons offense such as simple assault or harassment, your case will be heard in the local municipal court where the arrest took place and you could face up to 6 months in the county jail if convicted. Other potential penalties include probation, mandatory anger management classes, fines, and a criminal record.
More serious domestic violence charges are indictable crimes, also known as felonies. If you are charged with aggravated assault, terroristic threats, possession of a weapon for an unlawful purpose, burglary, sexual assault, or another indictable crime, the potential penalties are more severe. Domestic violence felony offenses are punishable by incarceration in New Jersey State Prison. For a fourth degree crime, penalties include up to 18 months imprisonment; a third degree crime is punishable by between 3 and 5 years; second degree felonies have prison exposure ranging from 5 to 10 years; and first degree crimes, which are considered the most egregious, may be punished by up to 20 years in NJ state prison.
Issued a Temporary Restraining Order in New Jersey?
A restraining order is technically a civil matter, handled in the Family Division of the Superior Court in the county where the TRO was filed. When a TRO is issued by a judge, there must be a final hearing held within a very short period of time (typically 10 days). After the final restraining order hearing, the judge will determine whether or not to issue a permanent restraining order (also known as an FRO). The consequences of having a protective order against you can be wide-ranging and can significantly complicate your life on a number of levels.
The types of relief granted under an FRO can mean you are prohibited from communicating with or having any contact with the victim or other protected persons; you cannot possess or use a weapon for the rest of your life; you can no longer live in your former residence; your child custody arrangement is changed or you lose custody; you are required to attend anger management,  mental health counseling, or substance abuse treatment; you must pay child support, spousal support, or damages to the victim; and many more life-altering repercussions.
Contact a Garfield Domestic Violence Lawyer for Immediate Assistance
If you are facing domestic violence charges and/or a restraining order in New Jersey, contact The Tormey Law Firm for help. Our attorneys vigorously defend clients accused of violence against current and former spouses, domestic partners, dating couples, and family members on a regular basis. Our firm serves Hudson, Bergen, Morris, Essex County, and counties throughout New Jersey. Simply call (908)-336-5008 now for a free consultation. Your call is entirely confidential and we are happy to answer all of your questions.