Domestic Abuse Prevention Classes in New Jersey Explained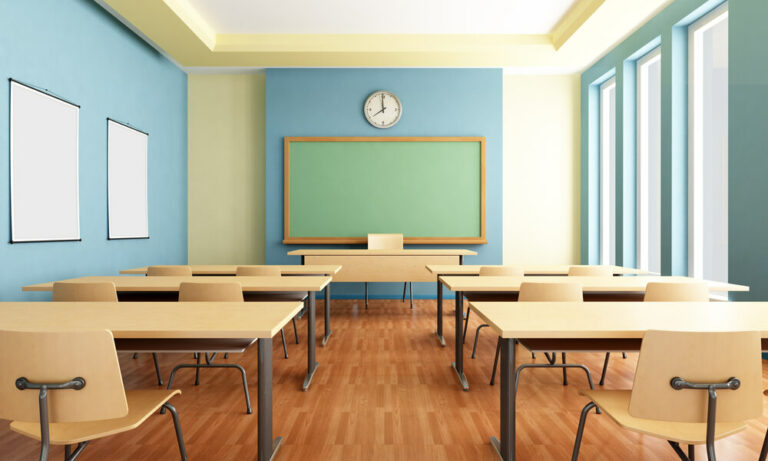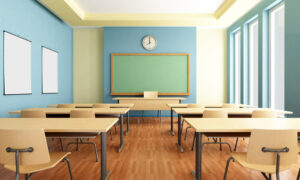 Domestic violence arises for various reasons, which may differ in each situation. Both the abuser and victim may need counseling and other resources to access tools and skills to change harmful behaviors that result in violence. While resources for the victim are readily available, there are not as many targeting batterers. However, New Jersey has prioritized reducing domestic violence, specifically gun violence, and offers counseling programs for voluntary participants who want to change their behavior. Domestic Abuse Intervention programs exist in several counties under different names, but all provide resources to batterers earnest about changing their destructive patterns.
Voluntary vs, Mandatory Participation in Batter Intervention Programs in NJ
Additionally, when domestic violence cases arise, a judge may sentence a batterer to take anger management or New Jersey Domestic Violence online classes as part of their sentence. Along with anger management classes, courts may order defendants in domestic violence cases to enroll in one of these programs as part of their sentence. The number of classes a judge orders depends on what is appropriate for each defendant, from a few classes to a year's worth. And a defendant must attend all classes or risk going to jail.
Domestic violence intervention classes and counseling are often part of restraining orders, so failing to fulfill the program requirements is considered criminal contempt. A violator who fails to fulfill the requirements of a restraining order may go to prison for up to 18 months and pay high fines. Once a judge orders an intervention program, the defendant has a specified number of days to enroll and present proof if that is part of the order. The order also contains the number of classes on whether the classes are online or in person. A limited number of justifiable absences for in-person classes may be acceptable, which differs with everyone's situation and the probation officer or judge assigned to their case. Missing three out of 52 classes is less significant than missing three out of seven.
Types and Options for Domestic Violence Intervention Courses
The New Jersey Violence Intervention Program, codified in N.J.S.A. 52:17B-242.2, authorizes the Attorney General's office to obtain funding for reducing violence in at-risk communities. With grants funding the Domestic Violence Intervention Program, the Attorney General's Office establishes, finances, and tracks various programs through the counties for their effectiveness in violence prevention. Patterned after existing hospital-based violence intervention programs, the New Jersey Violence Intervention Program, signed into law in January 2020, featured nine pilot sites in 2020. The programs include highly trained professionals in case management, trauma care, and family counseling for those in communities with high incidences of violence, particularly gun violence.
Intervention Programs have expanded, offering services for families and batterers ordered to take classes in a program or voluntarily seeking services. These domestic violence reduction programs exist in several counties, such as the Bergen County Alternatives to Domestic Violence and the Monmouth County Batterers Intervention Program. The former program provides community education, counseling, court preparation assistance, crisis intervention, information, professional training, legal advocacy, and referral services. Monmouth County Batterer's program offers strict 40 weeks of classes to help modify batterers' behaviors to prevent future violence.
Avanzar is another program offering victims of domestic violence and sexual assault free services, such as a 24-hour hotline, shelter, counseling, batterer counseling, legal services, emergency response teams for sexual assault and domestic violence, and a community education program. DASI also provides services in sexual assault and domestic violence but focuses more on batterers through DECIDE, an intervention program for abusers. Volunteers of America also includes intervention programs for domestic violence abusers. Batterer's intervention programs focus on offender accountability and cognitive behavioral modification so that batterers may confront the thinking and behaviors that cause violence. A participant may be enrolled voluntarily or by court order in a batterer's or family and victim-centered intervention program.
Factors that Influence Whether Abuse Intervention Programs Work
Like any program aiming to help people change their behaviors, the intervention program's effectiveness depends on an individual's willingness to do what is necessary for results. A person ordered by a judge to be in a program may need more motivation to do the work to benefit from program offerings. As such, statistics reflect negative and positive results from batterer intervention programs in New Jersey. A program's objective of reducing further violence may be unsuccessful in unwilling participants, who may not follow the program, miss mandatory classes, and, as a result, may face criminal charges and even be imprisoned for contempt.
Get Sound New Jersey Legal Counsel You can Rely On
Sound legal advice is crucial for those accused of domestic violence and subject to restraining orders. Once a defendant receives notice of a domestic violence action and a restraining order petition, they should contact a domestic violence defense attorney immediately. Our lawyers are exceptionally qualified in handling domestic violence criminal and restraining order matters, as we have handled thousands across the state of New Jersey and we do so on a weekly basis in our practice. In some cases, we may persuade a judge to place you in a program most suitable for you and your lifestyle. For example, working defendants may benefit from online classes that require completion by a specific date and not strict attendance. Self-paced programs may be better for some than in-person programs with mandatory attendance at specific times and days. And when a client is seeking to avoid mandatory participation in batterers' intervention programs, our attorneys can advocate for the best alternative for them.
First and foremost, we provide the most zealous, well-formulated defenses to get restraining orders and domestic violence charges dismissed. When you are named in a restraining order, contact us at  (908)-336-5008 to speak with a talented NJ domestic violence defense attorney who may help you beat the restraining order and avoid sanctions altogether. A restraining order requires proof by convincing evidence. At a temporary restraining order hearing, a judge does not require much proof to order the defendant not to contact the petitioner-victim. However, at a final restraining order hearing, the petitioner must present evidence by police reports, pictures, texts, social media messages, witnesses, or other relevant proof to meet the standard.
Our skilled restraining order lawyers use everything we know and do regularly when preparing your case. Our goal is always number one to create enough doubt in a judge's mind to prevent the final restraining order, whether by cross-examining witnesses and discrediting them, cross-examining the victim about their testimony, or challenging documentary evidence. We also help prepare your defense with the best evidence of our own. To discuss your case with a lawyer free of charge, contact us. We are available 24/7 to assist you.