Can Social Media be Used as Evidence in a New Jersey Restraining Order Case?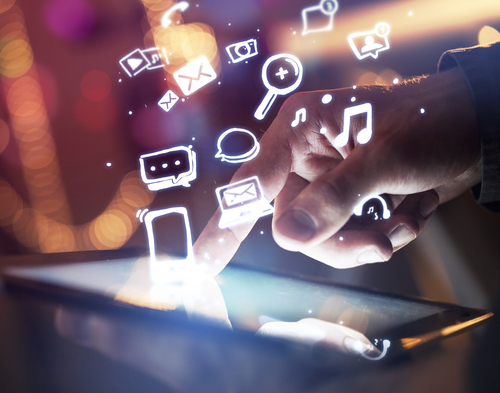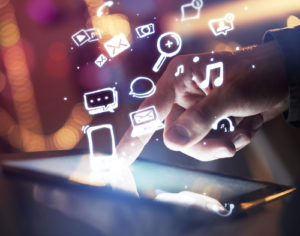 The explosion of social media websites has lead to a wealth of evidence for litigants heading to court to try a final restraining order. The compulsive nature of social media users to grab their phone and vent their frustrations online creates an abundance of valuable material for parties to use against one another. In the past, litigants had nothing but their word when they proceeded to court or if they were lucky, a voicemail. But nowadays, most litigants are armed with pages of text messages, emails, and social media posts to show the Judge what the other party unquestionably said to them.
What Social Media can I bring to an FRO Hearing?
A party's postings are very useful in the context of a domestic violence trial because the most common claim in these type of cases is harassment. What commonly occurs at restraining order hearings is the plaintiff accuses the defendant of harassing him or her. The plaintiff will say to the Judge that the defendant made numerous communications that alarmed or seriously annoyed him and her. And to support their claims, the plaintiff will bring to court text messages, emails, and social media posts evincing what was said.
Harassment can come in many different forms. It can occur if a person makes an anonymous communication, makes a communication at extremely inconvenient hours, or communicates in an offensive or alarming manner. Harassment can also occur if a person subjects another to offensive touching or engages in alarming or repetitive conduct which would seriously annoy or alarm another individual. As such, social media postings generally help prove that the defendant made an offensive or alarming communication or engaged in a pattern of conduct that would seriously annoy or alarm the victim. On top of that, text messages, emails, and online posts also help establish that the defendant may be engaging in a pattern of abuse and control and therefore, an order of protection is needed.
On the other side, the defendant can take advantage of the same type evidence. The defendant is free to bring to court text messages, emails, and social media postings made by the plaintiff to show that he or she did not engage in any harassing conduct and there is no need for a protective order. The plaintiff's own words can be used against him or her to show that the plaintiff was not annoyed or alarmed by the defendant. The defendant can also bring to court messages and postings in order to clarify and give proper context to any messages that are claimed to be harassing.
Use Texts, Emails, Social Media Messages & Posts to Win Your NJ Restraining Order Case
Overall, social media can be very valuable when seeking to win a restraining order case in New Jersey. Our experienced lawyers use texts, emails, voicemails, and messages on social media platforms like Instagram, Facebook, and Twitter to successfully prove or disprove the need for a restraining order. We represent clients at final restraining order hearings across New Jersey, including in Bergen County, Hudson County, Morris County, Essex County, and Passaic County, and we are here to help you. If you or someone you know is seeking to file for a restraining order or is has been arrested for domestic violence, or is facing accusations of domestic abuse, please contact our office at 908-336-5008 for immediate assistance. You can also reach out online to request a free consultation about your restraining order case.