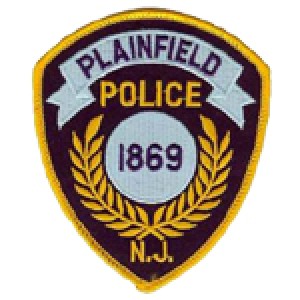 Aggravated assault charges with a weapon in Union County? Need a lawyer? We can help. Contact us now. Here is a recent domestic violence murder case in Union County that made the news.
A 56-year-old Union County man was recently arrested for allegedly stabbing his ex-wife to death in the home they shared. According the acting Union County Prosecutor, Grace H. Park, the suspect has been charged with first degree murder and additional weapons offenses for killing his 56-year-old ex-wife.
Plainfield police officers responded to a welfare check late at night when they found the victim's body in the backyard of the estranged couple's residence. The victim was the pronounced dead at the scene. After the grim discovery, an investigation was conducted by the Union County Homicide Task Force, the Plainfield Police Division, and the Union County Sheriff's Office Crime Scene Unit. The victim's ex-husband was quickly identified as a suspect in the homicide and arrested without incident.
The available information does not indicate whether there was any history of domestic violence in this case; however, the events of the case are sadly an example of the types of conduct that the New Jersey Prevention of Domestic Violence Act ("PDVA") was intended to prevent. Pursuant to N.J.S.A. 2C:25-17, the PDVA establishes 19 predicate acts of domestic violence that permit the victim to obtain a restraining order against the aggressor: homicide, assault, terroristic threats, kidnapping, criminal restraint, false imprisonment, sexual assault, criminal sexual contact, lewdness, criminal mischief, burglary, criminal trespass, harassment, stalking, criminal coercion, robbery, contempt of a domestic violence order, cyber-harassment, and any other crime involving risk of death or serious bodily injury.
In order to obtain a restraining order in New Jersey, a victim of domestic violence can go to the New Jersey Superior Court, Family Division between the hours of 8:30 a.m. and 3:30 p.m., Monday through Friday, in the county where the domestic violence occurred or in the county where one of the parties resides. Any other time, such as nights, weekends, and holidays, a victim of domestic violence can go to the police department in their municipality to obtain a temporary restraining order (TRO).
Union County Stabbing, Homicide Charges
The bottom line is that if you or a loved one is involved in a domestic violence relationship in New Jersey, you shouldn't handle the overwhelming situation alone. You can always call the Tormey Law Firm to speak with an experienced restraining order lawyer about your situation. The seasoned and knowledgeable restraining order attorneys at the Tormey Law Firm have successfully handled countless domestic violence cases and they are available 24/7 to discuss how to obtain a temporary restraining order and what it takes to get a final restraining order in New Jersey.