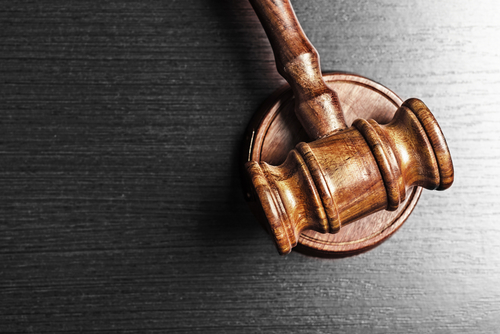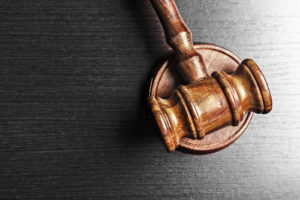 A New York man appeared in federal court last week to face allegations that he assaulted and kidnapped an individual who had a protection order against him, according to U.S. Attorney Craig Carpenito. The NY suspect is Rudolf Szoradi, age 50. He is presently being charged with kidnapping, transporting a stolen vehicle across state lines, interstate domestic violence, and interstate violation of a protection order. Szoradi was originally arrested in December 2017 and was in state custody until appearing before U.S. Magistrate Judge Michael Hammer in federal court in Newark, New Jersey.
According to court records, in 2017, a state court issued a protection order requiring Szoradi to stay away from the victim, an individual with whom he previously had a romantic relationship. In violation of that order, Szoradi allegedly took the victim to his relative's residence in Essex County, NJ. Then, on December 15, 2017, Szoradi allegedly assaulted the victim in the basement of that residence, including choking, punching, and kicking the victim while she was on the ground and attacking the victim with a knife. In addition, later that day, Szoradi reportedly put the victim into the back seat of a vehicle that belonged to a relative. Then, using a string of Christmas tree lights, he reportedly tied up the victim's arms and feet and proceeded to drive toward Florida. On top of that, since Szoradi did not have permission to take the vehicle, the owner reported it stolen.
While driving through North Carolina, the victim convinced Szoradi to take her to a hospital. Before doing so, he reportedly drove the victim to a hotel in Garner, North Carolina in order to conceal the extent of the victim's injuries. Szoradi was eventually arrested at the hospital after the victim received medical treatment for serious injuries, including multiple knife punctures and hand lacerations, facial and neck trauma, multiple contusions, and blackened eyes.
Kidnapping in New Jersey is treated very seriously by law enforcement and prosecutors. As such, there are very severe jail sentences for anyone convicted of the violent felony. Kidnapping is treated as a first degree offense, unless the victim is released in a safe place before the defendant is apprehended. If the kidnapped person is released, the crime is treated as a second degree offense. Moreover, unlike most first degree crimes, which carry a maximum punishment of 20 years in prison, first degree kidnapping carries a jail sentence of between 15 and 30 years. Also, if the victim is less than 16 years old and the perpetrator commits an act of sexual assault, endangers the welfare of the child, or holds the minor for ransom, he or she faces a term of imprisonment of 25 years to life.
Kidnapping, Assault Charges in Newark, New Jersey
Accordingly, if facing domestic violence-related criminal charges in New Jersey, it is important that you seek the assistance of an experienced attorney. Contact knowledgeable NJ criminal lawyer Travis J. Tormey today.