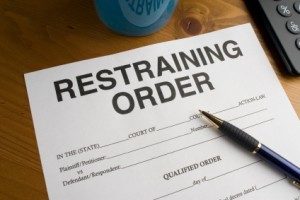 New Jersey legislators are considering a bill that would create more severe penalties for certain domestic violence-related offenses. The Assembly Judiciary Committee recently approved the bipartisan bill, which is sponsored by Assemblymen Pamela Lampitt, D-Camden, Burlington and Ronald Dancer, R-Ocean. The proposed bill would upgrade assault offenses committed during a violation of a restraining order. The implications for certain offenders would be severe: attempting to cause, purposely or knowingly, bodily injury to another with a deadly weapon could be upgraded from a third degree crime to a second degree crime, and attempting to or causing serious bodily injury with indifference to the value of human life could be upgraded from a second degree crime to a first degree crime. The bill would also upgrade simple assault from a disorderly persons offense to a fourth degree crime. As a result, offenders would be subject to enhanced penalties that include lengthy terms of incarceration in NJ State Prison.
Recent data from the NJ State Police shows that New Jersey law enforcement made more than 19,000 domestic violence-related arrests in 2015. In support of the proposed legislation, Lampitt stated that lawmakers "want to make it clear that menacing acts of domestic violence are not the same as a barroom scuffle and will not be treated as such." New Jersey State Police data also shows that the most common types of domestic violence cases in 2015 were assaults, followed closely by harassment. Assemblyman Dancer also highlighted the "need to continue fighting back by letting these offenders know they are going to jail for their terroristic and abhorrent behavior…Domestic violence is a serious problem that requires serious consequences."
Domestic violence in New Jersey takes many forms. If you or a loved one is the victim of domestic violence or living in an abusive relationship, a temporary restraining order (TRO) is the first step to getting protection. In order to get a temporary restraining order, the victim must go to the New Jersey Superior Court or to the police department where the victim resides, where the perpetrator resides, or where the domestic violence occurred.
New Jersey Domestic Violence Law
If you are the victim of domestic abuse in New Jersey, the restraining order lawyers at the Tormey Law Firm are ready to help. We have helped many clients to navigate the NJ family court system and obtain temporary restraining orders and final restraining orders and we are ready to help you today.