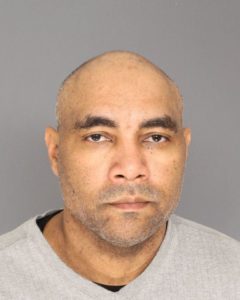 When someone is murdered, one of the first persons of interest for police is their spouse or significant other. This is also true for former spouses and people who were previously dating. Another top source for investigation of homicide is anyone who the victim had known issues with, or worse, a restraining order against. For instance, the victim of a murder-suicide in New Jersey reportedly had a restraining order against the man who is believed to have fatally shot her. Obviously, you don't want to be under investigation for any reason, but a restraining order can often be used against you in many aspects of your life. If you are looking to obtain or facing a restraining order in Newark or another Essex County community, discuss your case with an attorney handling restraining orders and domestic violence in the local court. We have this experience and we can assist you. Contact us for more information.
Restraining Order Against Murder Suspect in Essex County, NJ
According to the Essex County Prosecutor's Office, the 22-year-old victim obtained a final restraining order (FRO) against the 49-year-old suspect on May 2, 2017. The FRO was issued approximately two weeks after the victim obtained a temporary restraining order (TRO).
On April 8, 2017, the victim contacted local law enforcement and reported that the suspect broke into her home in Newark NJ and assaulted her at gunpoint. Later that day, suspect was arrested and charged with aggravated assault with a firearm, unlawful possession of a weapon, possession of a weapon for an unlawful purpose, and criminal restraint. Newark police also reportedly seized a Glock handgun from the suspect's home.
The suspect was later released from jail with conditions that he not commit any new offenses and that he avoid contact with the victim. The exact circumstances that led to the murder-suicide are not clear. Police found both the victim's body and the suspect's body outside the suspect's home. Both of them were pronounced dead at the scene.
This tragic case is an example of why domestic violence is taken very seriously by the New Jersey court system. In fact, pursuant N.J.S.A. 2C:25-17 et seq., the Prevention of Domestic Violence Act ("PDVA") establishes 19 specific predicate acts of domestic violence that permit a domestic violence victim to obtain a restraining order against the aggressor: homicide, assault, terroristic threats, kidnapping, criminal restraint, false imprisonment, sexual assault, criminal sexual contact, lewdness, criminal mischief, burglary, criminal trespass, harassment, stalking, criminal coercion, robbery, contempt of a domestic violence order, cyber-harassment, and any other crime involving risk of death or serious bodily injury.
Victims of domestic violence in New Jersey can obtain a temporary restraining order by going to the New Jersey Superior Court, Family Division between the hours of 8:30 a.m. and 3:30 p.m., Monday through Friday, in the county where the domestic violence occurred or where one of the parties resides. During nights, weekends, and holidays, a victim of domestic violence can go to the local police department to obtain a temporary restraining order.
Newark Domestic Violence Murder Case Legal Counsel Needed
If you or a loved one is involved in a domestic violence relationship in Essex County or anywhere else in New Jersey, you shouldn't handle the stressful situation alone. The experienced restraining order attorneys at the Tormey Law Firm have handled countless domestic violence cases and they are available to discuss how to obtain a temporary restraining order in New Jersey and what it takes to get a final restraining order in New Jersey.