Flemington Restraining Order Lawyers
Handling Domestic Violence Hearings at the Hunterdon County Court in Flemington, NJ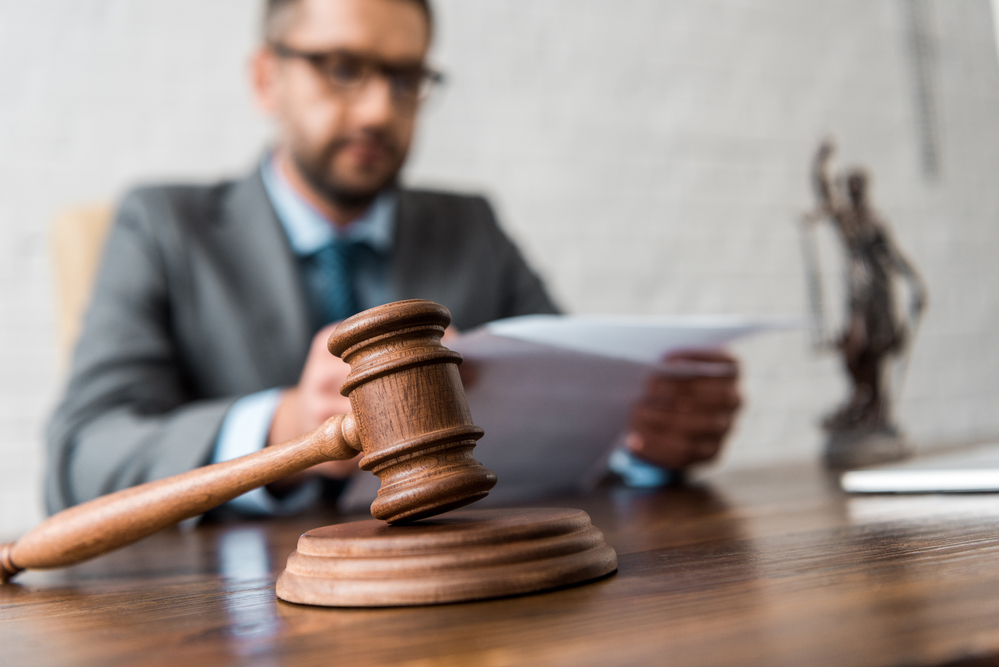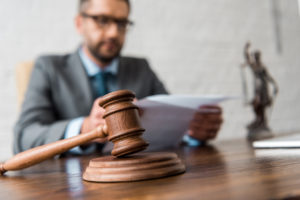 Have you been served with a temporary restraining order in Flemington NJ and need assistance? We can help.
The restraining order defense lawyers at the Tormey Law Firm recently helped another client walk out of court without a final restraining order.  This case took place in the New Jersey Superior Court, Family Part, in Hunterdon County.
Our client was accused of harassment and stalking, and the plaintiff obtained a temporary restraining order based on those two alleged predicate acts of domestic violence.  After meeting with our client, reviewing the evidence and then having a conference with the plaintiff, we were able to come to a mutually acceptable civil restraints agreement between the parties that the defendant would no longer contact the plaintiff.  Most importantly, the plaintiff agreed to dismiss the temporary restraining order as part of the civil restraints agreement.
The parties in this case had dated for about five years, but then things fizzled out.  Our client then allegedly sent an excessive amount of harassing emails to the plaintiff.  As in many cases, one party knew that the relationship was done, but the other did not and was persistent in trying to get some closure. When we first met with our client, he brought hundreds of emails to show that his intentions were good: he had no purpose to harass the plaintiff, he simply wanted to get together and talk things out. In fact, the plaintiff had even responded to some of the emails.  The problem from the plaintiff's perspective, however, was that the emails were excessive and crossed the line.  From our client's point of view, he simply wanted to talk about their relationship status. After initially meeting our client, we reviewed all of the emails and prepared our client for a final restraining order hearing.  Then, on the morning of trial, the plaintiff indicated to the court that she wanted a final restraining order.  However, we requested an opportunity to conference the case with the plaintiff, obviously in the absence of the defendant, to discuss possible alternatives to a final restraining order, particularly a civil restraints agreement.
In most cases, plaintiffs want one thing: to be left alone.  Sometimes that outcome can be achieved by a consent agreement for civil restraints, or a contract between the parties that there will be no more contact or communication.  In this case, the parties negotiated a detailed agreement that made the plaintiff feel safe and prevented the need to have a final restraining order entered against our client.  Thus, the temporary restraining order was dismissed and our client did not have to get fingerprinted and inputted into the domestic violence database.
NOTE: When a restraining order is dismissed, there is no record of it that needs to be expunged. Nothing will show up on a background check for work, school, professional licenses, etc. However, if criminal charges were filed in addition or you were arrested for violating the restraining order, then there is a record of that which will need to be cleared from your permanent history.
This is always a favorable outcome than going to trial. At a trial, even if we know we have a strong case, there is always a risk that the Judge sides with the other party and the client ends up with a final restraining order. In New Jersey, unlike other states like New York and Pennsylvania, restraining orders are permanent and never expire. The defendant is fingerprinted, placed into a statewide database for domestic violence offenders, can't own firearms, and it could effect employment opportunities and professional licenses.
In addition, he or she can have no further contact with the plaintiff. If the order is violated, the defendant is arrested and charged with contempt of court. This criminal charge could result in fines, probation, jail time, and a permanent criminal record. In fact, on a 2nd violation of a restraining order in NJ, it is mandatory that the defendant be sentenced to jail for 90 days.
As a result, it is crucial that these cases are settlement through a negotiated agreement if possible to avoid the potential downside of a trial if things do not turn out as planned.
Need Lawyer for Domestic Violence Restraining Order in Flemington? Call Us Now
If you have been served with a temporary restraining order in New Jersey and you are facing a final restraining order, contact the restraining order defense attorneys at the Tormey Law Firm to learn more about what can be done to fight a restraining order and how to possibly avoid a final restraining order by working out a civil restraints agreement.