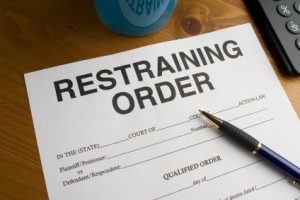 Former New Jersey Assemblywoman Maria Rodriguez-Gregg recently described her experiences as a victim of domestic violence in New Jersey. Rodriguez-Gregg had posted a public message on social media, including a photograph of her bruised face, as part of her process with coming to grips with the incident and getting the help she needed to move on. The assemblywoman stated, "I did the post so that those that are going through it can find maybe some courage or encouragement and support to get help, that it's not their fault. Go see a therapist, talk about what has happened to you, just for their own health and safety…and for others to understand that this is a very difficult thing for anyone to grapple with. To have empathy and to not support the culture of 'they deserve it' and 'it's their fault.'" Rodriguez-Gregg explained that she was in a relationship with a man who physically harmed her multiple times and that the trauma she experienced was impacting her everyday life, causing anxiety, depression, and sleeplessness. In her social media post, she directed people to the nonprofits Women Against Abuse and domestic violence services through Providence House Domestic Violence Services.
This story highlights how, in many cases of domestic violence, the victim does not initially seek help and struggles with living as a victim. But it is important to know that in addition to domestic violence services, New Jersey's domestic violence law also affords protections for the victims of domestic abuse. Specifically, the Prevention of Domestic Violence Act ("PDVA"), at N.J.S.A. 2C:25-17 et seq. permits victims to obtain a domestic violence restraining order if one of 19 predicate acts of domestic violence has taken place. Such acts of domestic violence include: homicide, assault, terroristic threats, kidnapping, criminal restraint, false imprisonment, sexual assault, criminal sexual contact, lewdness, criminal mischief, burglary, criminal trespass, harassment, stalking, criminal coercion, robbery, contempt of a domestic violence order, cyber-harassment, and any other crime involving risk of death or serious bodily injury.
Victims of domestic violence in New Jersey can obtain a temporary restraining order (TRO) by going to the New Jersey Superior Court, Family Division between the hours of 8:30 a.m. and 3:30 p.m., Monday through Friday, in the county where the domestic violence occurred or where one of the parties resides. During nights, weekends, and holidays, a victim of domestic violence can go to the local police department to obtain a temporary restraining order.
Victim of Domestic Violence in NJ – Need Lawyer
If you or a loved one is involved in a domestic violence relationship in New Jersey, you shouldn't handle the stressful situation alone. The experienced restraining order attorneys at the Tormey Law Firm have handled countless domestic violence cases and they are available to discuss how to obtain a temporary restraining order in New Jersey and what it takes to get a final restraining order in New Jersey. Contact us today.