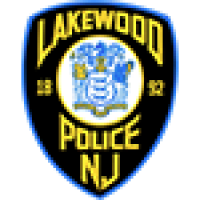 Have you been arrested and charged with criminal offenses after an alleged domestic violence incident in Ocean County? Has a restraining order been filed against you? We can help. Contact us now for a free consultation. Here is a recent news story regarding a domestic violence case in Ocean County.
An Ocean County man was recently charged with burglary and arson due to allegedly setting his ex-girlfriend's bed on fire. According to the Lakewood Police Department, the victim returned home with her new boyfriend and then discovered smoke billowing from the third floor of her house. Fortunately, the couple escaped the home without losing their lives – but they still suffered smoke inhalation. Lakewood firefighters responded to the scene and determined that the fire was suspicious. The Ocean County Fire Marshall later determined the cause to be arson. Following further investigation, the Ocean County Prosecutor's Office reached the conclusion that the suspect entered the home, turned on a hair dryer, and placed it under the victim's bed sheets before fleeing the scene. The suspect was eventually arrested and charged with arson and burglary under the Prevention of Domestic Violence Act ("PDVA").
The PDVA establishes many different types of actions that are considered predicate acts of domestic violence in New Jersey. Specifically, N.J.S.A. 2C:25-19 sets forth 19 specific predicate acts of domestic violence: homicide, assault, terroristic threats, kidnapping, criminal restraint, false imprisonment, sexual assault, criminal sexual contact, lewdness, criminal mischief, burglary, criminal trespass, harassment, stalking, criminal coercion, robbery, contempt of a domestic violence order, cyber-harassment, and any other crime involving risk of death or serious bodily injury. In such cases, the victim is permitted to file for a temporary restraining order (TRO) separate and apart from whether there are any criminal charges filed against the alleged perpetrator.
If you are accused of domestic violence in New Jersey and served with a temporary restraining order, the judicial system will move quickly to determine whether the restraining order should become permanent. On other words: when a victim obtains a TRO, the Family Court in the county that issued the restraining order will schedule a Final Restraining Order (FRO) hearing within ten (10) days.
Domestic Violence Arson Charges in Ocean County NJ
The bottom line is that FRO hearings are trials that fall within the New Jersey Court Rules and New Jersey Rules of Evidence. An experienced domestic violence defense lawyer should be on your side to ensure that your rights are properly protected and that proper procedures are followed. The experienced restraining order defense lawyers at the Tormey Law Firm have successfully handled countless domestic violence cases. We are available 24/7 to help you or a loved one in any domestic violence situation. Contact us now.