Need to Appeal a Restraining Order in Morristown? Call Us Now
Appellate Court Overturns Restraining Order, Dismisses Case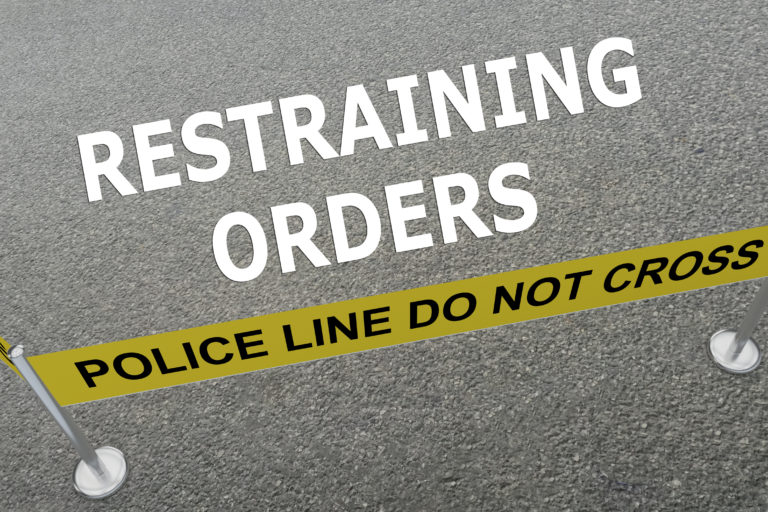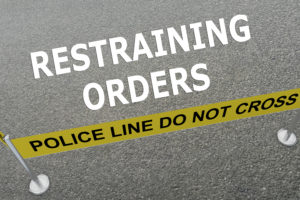 Has a final restraining order (FRO) been issued against you in Morris County and you want to appeal? You have 45 days to do so. Here is a case we filed on behalf of our client in 2018 where the final restraining order (FRO) was vacated and removed.
Our client represented himself at a temporary restraining order trial at the Morris County Superior Court in Morristown and lost. A final restraining order was issued against him. He believed the Judge made a mistake in issuing this permanent restraining order and hired us to do the appeal. Here is what happened.
Defendant-Appellant, R.B., appealed a final restraining order from August 7, 2018 that was entered against him, pursuant to Prevention of Domestic Violence Act of 1991 (PDVA), N.J.S.A. 2C:33-4(a) and (b).  The alleged conduct that called for the FRO, stemmed from familial conflict and parental disproval. The Superior Court of New Jersey's Appellate Division reversed the trial court's finding and remanded the matter back to the trial court to vacate the FRO.  In its decision, the Appellate Court discussed how the "trial judge noted the complaint was brought under the harassment statute and mentioned only the elements of N.J.S.A. 2C:33-4(a) and (b)."
Under the statute, in pertinent part, harassment is present when one "(a) Makes, or causes to be made, a communication or communications anonymously or at extremely inconvenient hours, or in offensively coarse language, or any other manner likely to cause annoyance or alarm; [or] (b) Subjects another to striking, kicking, shoving or other offensive touching, or threatens to do so [.]"  This Court noted that there were "no specific factual findings and no finding[s] of a purpose to harass."
It was further noted that the trial court "judge made no finding that a FRO was necessary to protect plaintiff from an immediate danger or to prevent further abuse." Instead, a presence of "risk of future high conflict" was found. The court discussed how the "reviewing court is bound by the trial court's findings 'when supported by adequate, substantial, credible evidence.'" Peterson v. Peterson, 374 N.J. Super. 116, 121 (App. Div. 2005 quoting Cesare v. Cesare, 154 N.J. 394, 412 (1998)). Further, the judge must determine "whether the plaintiff has proven, by a preponderance of the evidence, that the defendant committed one of the predicate acts referenced in N.J.S.A. 2C:25-19(a), which incorporates harassment, N.J.S.A. 2C:33-4, as conduct constituting domestic violence." Silver v. Silver, 387 N.J. Super. 112, 125 (App. Div. 2006).
Additionally, "the judge was required to find that restraints were necessary to 'protect the victim from an immediate danger or to prevent further abuse.'" Moreover, "a finding of harassment requires proof that the defendant acted "with purpose to harass." N.J.S.A. 2C:33-4; see Silver.  This purposeful conduct was noted as being "the highest form of mens rea." "Whether a restraining order should be issued depends on the seriousness of the predicate offense, on the 'previous history of domestic violence between the plaintiff and the defendant, physical abuse and whether there is a presence of immediate danger.'"  Corrente v. Corrente 281 N.J. Super. 243, 248 (App. Div. 1995).
Accordingly, "the Court must exercise care to distinguish between ordinary disputes and disagreements between family members and those acts that cross the line into domestic violence."
Therefore, it was concluded the judge made no finding that defendant acted with the requisite purpose to harass, nor were there any evidence of the Defendant's purpose to harass. Consequently, an FRO "cannot be sustained when the court fails to articulate the applicable subsection of the harassment statute in addition to providing a legal and factual basis for finding the purpose to harass."
So, the court overturned the final restraining order (FRO) and dismissed the case for two reasons: 1) the Judge found no purpose to harass the victim and that is required to show a predicate act of harassment. 2) the Judge found no danger to the alleged victim and there was no need for the restraining order to protect the victim from future acts of domestic violence.
Help, Filing an Appeal of a Restraining Order in Morris County NJ
If you need to appeal a final restraining order in Morris County, contact our Morristown offices now for immediate assistance and a free initial consultation.