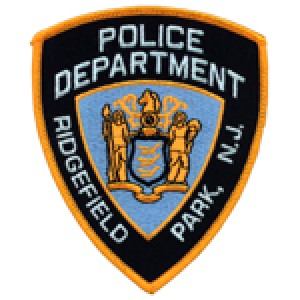 A Hudson County man was recently charged with arson after he allegedly broke into his ex-girlfriend's apartment, turned on the stove, and then lit a candle. According to Ridgefield Park Police Lt. Joseph Rella, officers responded to the building after a woman who lived there reported that her apartment was chained from the inside. Once they got to the residence, the officers smelled a strong odor of natural gas. They then forced their way into the apartment to find that all of the stove knobs were turned on, with a lit candle nearby. Subsequently, officers learned that the woman had been experiencing domestic violence issues with her boyfriend, who was seen in Ridgefield Park earlier that day. Upon further investigation, detectives reportedly found a store surveillance video of him buying the candle that was later found in the apartment. As a result, the boyfriend was arrested and charged with two counts of attempted arson and burglary.
Although the information available does not state whether the victim also obtained a domestic violence restraining order pursuant to the Prevention of Domestic Violence Act ("PDVA"), the victim certainly could have applied for a restraining order based upon the allegations. Pursuant to the PDVA, N.J.S.A. 2C:25-17 et. seq., there are 19 predicate acts of domestic violence that permit a victim of domestic violence to obtain a temporary restraining order (TRO) in New Jersey: homicide, assault, terroristic threats, kidnapping, criminal restraint, false imprisonment, sexual assault, criminal sexual contact, lewdness, criminal mischief, burglary, criminal trespass, harassment, stalking, criminal coercion, robbery, contempt of a domestic violence order, cyber-harassment, and any other crime involving risk of death or serious bodily injury. In this case, although arson is not specifically enumerated in the PDVA, it would likely fall within the catch-all category of "any other crime involving risk of death or serious bodily injury." Regardless, burglary is considered an act of domestic violence in New Jersey and would have triggered the PDVA in this case.
Domestic Violence Lawyers in Ridgefield Park NJ
No matter which predicate act of domestic violence is used by the court to justify entering a restraining order, the consequences of a final restraining order in New Jersey are permanent. That is, unlike in many other states, restraining orders issued in New Jersey do not expire. Thus, anyone who is accused of domestic violence and subsequently served with a restraining order should be aware of the permanent consequences that may impact their ability to obtain a job, to secure an apartment, or even to travel internationally. If you have been named as a defendant in a domestic violence case in New Jersey, the restraining order defense lawyers at the Tormey Law Firm can help. We have decades of experience and have successfully defended restraining order cases across New Jersey. We are ready to help you 24/7, so contact us today.