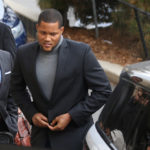 After serving a 15-game suspension due to allegations of domestic violence, New York Mets pitcher Jeurys Familia returned to the mound on April 20, 2017.
The incident that led to Familia's suspension occurred on October 31, 2016. Familia's wife called the police and reported that Familia was drunk and going crazy. As a result of the allegations, Familia was placed under arrest and charged with simple assault. However, the simple assault charge was eventually dismissed in Fort Lee Municipal Court. Major League Baseball (MLB) then conducted a separate investigation and determined that a suspension was appropriate.
Familia's case demonstrates how that allegations of domestic violence can have far-reaching consequences even if the case is dismissed in court. Pursuant to New Jersey's domestic violence laws, there are two routes by which victims of domestic violence can seek intervention from the courts after suffering harassment, assault, or any other type of domestic violence. One option is to file for a domestic violence restraining order in the county where the incident occurred or where either the victim or the alleged perpetrator resides. The other option is to call the police and report the incident, which may result in criminal charges that will be resolved in either a municipal court or the New Jersey Superior Court, Criminal Division, depending on the severity of the allegations.
If a temporary restraining order (TRO) is granted in New Jersey, then the case will be listed for a final restraining order (FRO) hearing within 10 days in the New Jersey Superior Court, Family Part. During the FRO hearing, the plaintiff must prove by a preponderance of the evidence (or "more likely than not") that an act of domestic violence occurred and that a final restraining order is necessary for protection from future abuse.
Keep in mind that although the consequences of a final restraining order are extensive, the parties are not guaranteed legal representation. In other words: defendants do not have a right to apply for a public defender during civil restraining order proceedings. This means that a defendant must either represent themselves or hire a private attorney.
Temporary Restraining Order in Fort Lee NJ
If you are served with a temporary restraining order and are scheduled to attend a final restraining order trial in the New Jersey Superior Court, you shouldn't handle the situation on your own. Rather, you should contact the experienced domestic violence and restraining order attorneys at the Tormey Law Firm to discuss your case, develop a defense strategy, and prepare for trial.