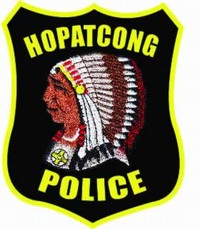 A Hopatcong New Jersey man is likely to face prison after he admitted to kidnapping his kids two years ago.
The suspect is a 38-year-old male from Hopatcong, New Jersey. On February 9, 2015, he allegedly took off with his two kids in the middle of a custody visit. At the time, the suspect was in the middle of a heated child custody dispute with the kids' mom. It is unclear if the mother had filed a restraining order against the suspect.
The estranged couple had a custody arrangement that allowed the suspect to see his children and then drop them off at their mom's house in Landing, NJ. However, this time the suspect did not return the children to their mother; instead, he abducted them and fled the state.
Law enforcement searched across the US for the suspect and the victims and eventually found them at a hotel in Florida. On March 18, 2015, police arrested the suspect. He was later extradited back to NJ to face criminal charges for kidnapping and interference of custody.
The suspect ultimately avoided trial in Sussex County Superior Court by reaching a plea agreement with the Sussex County Prosecutor's Office. He pleaded guilty to first degree kidnapping and was sentenced to a term of incarceration of 10 years in NJ State Prison.
For more information about this case, read the NJ.com article, "Dad Who Fled with Sons, Causing Massive Search Reportedly Pleads Guilty."
Sussex County Kidnapping Charges, Need Lawyer?
Have you been arrested and charged with kidnapping in Sussex County? We can help. Contact our experienced domestic violence defense lawyers now for a free initial consultation and immediate assistance. Our lawyers have literally handled thousands of criminal charges for our clients with great success.