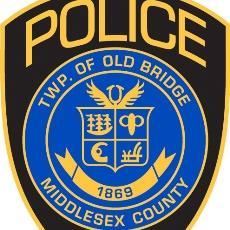 Unfortunately, domestic violence incidents resulting in death occur too frequently many times in a murder-suicide. Here is a recent case involving domestic violence which occurred in Old Bridge in Middlesex County.
Police in New Jersey recently found a couple and their dog shot to death in their Old Bridge home on Christmas Eve. Although the investigation is ongoing, the Middlesex County Prosecutor's Office indicated that the deaths appeared to be caused by a murder-suicide. No other details regarding the deaths were released. Neighbors indicated that the couple was "sickly, but they didn't want charity. It's a shock. I don't think one would have lasted without the other. They were very nice, polite and kept to themselves." Another neighbor described the couple as "good people" who adopted dogs from a local animal rescue.
Although most of the details of this tragic case have yet to be released, it is an example of why domestic violence is taken so seriously by the New Jersey court system – domestic violence situations can result in the death of the victim. In fact, pursuant N.J.S.A. 2C:25-17 et seq., the Prevention of Domestic Violence Act ("PDVA") establishes 19 specific predicate acts of domestic violence that permit the victim to obtain a restraining order against the perpetrator: homicide, assault, terroristic threats, kidnapping, criminal restraint, false imprisonment, sexual assault, criminal sexual contact, lewdness, criminal mischief, burglary, criminal trespass, harassment, stalking, criminal coercion, robbery, contempt of a domestic violence order, cyber-harassment, and any other crime involving risk of death or serious bodily injury.
Victims of domestic violence in New Jersey can obtain a temporary restraining order (TRO) by going to the New Jersey Superior Court, Family Division between the hours of 8:30 a.m. and 3:30 p.m., Monday through Friday, in the county where the domestic violence occurred or where one of the parties resides. During nights, weekends, and holidays, a victim of domestic violence can go to the local police department to obtain a temporary restraining order.
Attorney Needed – Domestic Violence Charges in Old Bridge NJ
If you or a loved one is involved in a domestic violence relationship in New Jersey, you shouldn't handle the stressful situation alone. The experienced restraining order attorneys at the Tormey Law Firm have handled countless domestic violence cases and they are available to discuss how to obtain a temporary restraining order in New Jersey and what it takes to get a final restraining order in New Jersey. Contact us now.