What Happens in a Restraining Order Case when one Person is in the Military in NJ?
Defending Restraining Orders Against Service Members in New Jersey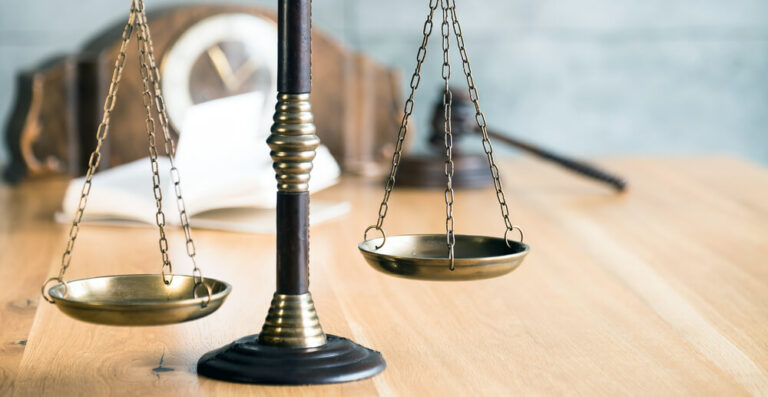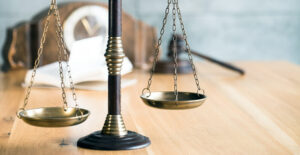 New Jersey has nine military bases, with over 40,000 military personnel living on them. There is McGuire Air Force Base in New Hanover, New Jersey, Fort Dix Army Base in Burlington, New Jersey, Fort Monmouth Army Base in Monmouth, New Jersey, and Picatinny Arsenal Army Base, in Morris County. There is also a Coast Guard Base (Loran Support Unit) in Wildwood, New Jersey and a Training Center in Cape May. In addition, there are Naval bases in Colts Neck and Lakehurst. Military bases are their own community and obviously under high security.
If you are concerned about obtaining protection against someone who is currently serving in any branch of the United States Military, or facing a restraining order as a military member, it is important to know that restraining orders against military personnel are different from those imposed against civilians in a number of ways.   For members of the United States Armed Forces, temporary restraining orders and final restraining orders can still be used to protect the victims whom the order is intended to protect; however, there is an additional tool that the victim may use if the abuser is in the military.
If you are the victim, you should gain some solace in the fact that military service usually means that a closer watch is kept over the person you are in fear of. If you have been served with a restraining order, you are most likely filled with an abundance of questions about what happens next and how this can impact you in the present, affect your long-term goals, and potentially hinder your future. If you and your family live on a military base in New Jersey, and are involved in some kind of domestic dispute resulting in a restraining order being issued, it is vital to understand the unique intricacies of these cases, as well as how domestic violence and restraining orders impact military members and their families. To discuss you specific case and be further apprised by a knowledgeable NJ restraining order attorney, contact the domestic violence attorneys at the Tormey Law Firm. A free confidential consultation is available anytime by calling (908)-336-5008.
How Do Restraining Orders Uniquely Affect Members of the Military?
Military personnel are subject to the laws of the United States, just like civilians. However, they are also subjected to the Uniform Code of Military Justice (UCMJ). Restraining orders carry the same implications against those in the military as regular civilians, like vacating the home, relinquishing control of any firearms, no contact orders, possibly being charged with any predicate crimes, etc. However, those in the military can be affected in other ways as well. In fact, your career in the military can be severely affected. You may be thinking, "what if my commanding officer never finds out?" Though your commanding officer will not be directly notified, once you are charged with a domestic violence crime, and issued a restraining order, your name is entered into a national database that your commanding officers would be able to see. Also, domestic violence restraining order hearings are not under the cloak of privacy. For this reason, many people involved in these cases chose to be open, honest and upfront with their commanding officer from the start.
If there is a restraining order issued against you or an order of protection, your military career can be affected in several important ways.
Housing
If you live on base with the alleged victim, and the base is in the jurisdiction of the court issuing the order, the court is authorized to vacate you from the base. However, the commanding officer may also have you relinquished from your housing privileges, while the victim and anyone else may continue living on base.
Security Clearance
Advancing in the military in rank usually means an increase in the level of your security clearance, giving you access to information considered to be more sensitive, and significant, than what you were previously able to see. An advance in rank is usually dependent on your ability to have your application for security clearance accepted and cleared. However, on the application itself, there is an area which asks about any orders issued against you. They will check, re-check, triple check and quadruple check the information submitted with this application, therefore it is wise to be candid the first time. A civil restraining order may not hold up the process, but applications are assessed on a case-by-case basis, and it depends on the facts of the situation.
The application for such clearance requires the applicant to list all restraining orders (temporary and/or final). Having an order issued against you, even if it is not active but has been removed or vacated, can still prevent you from obtaining a security clearance. Conditions can be placed as well for your clearance to be granted despite the order issued against you. A conditional issuance of clearance may be given on a probationary period, or until the case is dismissed and the order has been dismissed or finalized with no contact between you and the victim.
Firearms
Obviously, being in the military means you are trained in various weaponry and are issued a service weapon. This is the biggest consequence of having an order issued against you. Your career most likely depends on your ability to satisfy the duties expected of you by the commanding officer.
The Federal Gun Control Act of 1968, also known as the Domestic Violence Offender Gun Ban (18 U.S.C. Sec. 922(g)(9)), criminalizes any possession and/or ownership of firearms by those convicted of domestic violence. It is a federal law followed by all states, allowing for easy regulation of interstate transfers of firearms by domestic violence offenders. This means they cannot sell, transport, and/or buy any firearm or ammunition. Passed in 1996, after being proposed by our United States Senator at the time, Frank Lautenberg, the otherwise known Lautenberg Amendment has its own effects on the military as well. The Lautenberg Amendment applies to military personnel, but there are very specific situations in which a firearm may be retained. For example, if the restraining order does not expressly include a prohibition on your possession and ownership of any weapons, or your commanding officer deems your possession of a firearm and ammunition essential, the exceptions within the Lautenberg Amendment may be applied to your case, allowing you to retain your firearms and your Second Amendment rights.
Military Justice
These have all been the indirect consequences and complications that a civil restraining order may have on those serving in the military. The military itself, through the actions of your commanding officer, can also penalize you for having a restraining order issued against you, or for being involved in a domestic violence dispute. Unlike civilians, those serving in the military who face punishment for wrongdoing are not afforded the right to due process to the same extent as civilians are. Due process is the opportunity to be heard and notified of the charges against you if your life, liberty or property are at risk of being taken away. Due process ensures that we are given the opportunity to defend ourselves before a judgment is passed on our conduct. It is inherent to our Constitution and applies both procedurally and substantively. Due process typically requires some basis before the process of having your life dramatically changed even starts. This does not apply to military protective orders like it does to civil restraining orders.
Military Protective Orders
The military has their own form of restraining order which is issued by a commanding officer upon their learning of a domestic violence dispute and/or civil restraining order issuance. The MPO is strictly enforce by the commanding officer who guarantees the safety of the victim by controlling, through their superiority and command, the alleged abuser. If the abuser is issued an MPO, their commanding officer orders them to not contact the victim, never visit them, etc. It is the military version of a civil restraining order/no-contact order, with very different consequences if broken. Prison sentences have been found appropriate for those disobeying an MPO in certain circumstances. Typically, the disobeying service member will be subject to non-judicial punishment.
Another way for Article 15 proceedings to be initiated is if you are charged with violating Article 128 of the UCMJ. Article 128 makes it a punishable offense by the military if any of its personnel commits an act of violence or abuse against their domestic partner, which include verbal, mental and emotional abuse as well.  Non-judicial punishments can arise from violating Article 128, similar to disobeying an order of a commanding officer. A very common example of this is when the subject of an MPO or civil restraining order disobeys any condition that the commanding officer puts into place because of the issuance of the civil order.
Punishments Imposed by the Military Against Service Members
Non-judicial punishment includes various penalties designed to reinforce the idea of powerlessness within those who break the military code. The military wants you to know that they control you during times of insubordination. Therefore, you may receive a reduction in pay that could last indefinitely, or a specified period of time. You can be detained on base for a certain period of time, or sent to a detention center depending on the facts of your case. The professionally damning punishments include a reduction in rank and the worst of them all, a dishonorable discharge. These both having lifelong effects on your career with the military and can permanently prevent you from receiving any benefits after finishing your service.
What to do if You Have a Restraining Order Case in the Military in NJ
Overall, much is at stake when a military service member has a civil restraining order or a military protective order issued against them. There are civil penalties and conditions to be followed in addition to any of those imposed by the military, which necessitates the retention of a knowledgeable and accomplished domestic violence lawyer who effectively confronts domestic violence allegations and restraining orders against military members and others in New Jersey. With thousands of restraining order cases successfully defended and won, our domestic violence attorneys are experienced and prepared to defend your innocence and your interests if you are a serviceman or woman and have been notified of a restraining order against you.
We can help you fight to avoid a civil restraining order and all of the collateral damage that comes with a tarnished reputation. Whether you have a domestic violence case in Burlington County, Monmouth County, Morris County, Cape May County, Hudson County, Ocean County, or another county in New Jersey, contact us for the informed legal counsel you need. Call The Tormey Law Firm now at (908)-336-5008 or send us a message for a free consultation.