Handling Domestic Violence Hearings in Kearny, NJ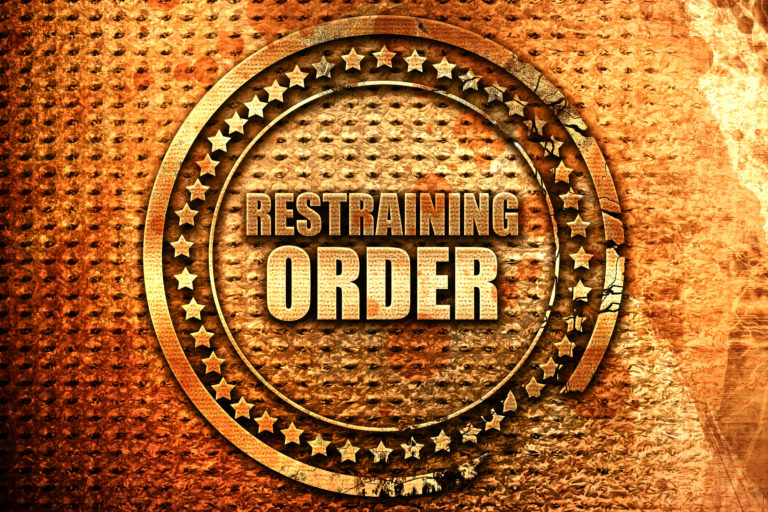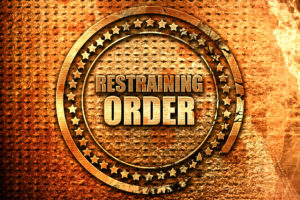 At the Tormey Law Firm, we handle domestic violence criminal charges and restraining order cases for both Plaintiffs and Defendants. Here are some common questions we get from clients involved in these types of proceedings.
I placed a restraining order on my ex-partner in Kearny, New Jersey, and I realized after it was issued that there is some information missing from the order.  What do I do?
If you find that the information in the restraining order does not address your current needs or concerns, then it is important to amend your retraining order so that it encapsulates the domestic violence situation or provides more clarity about the allegations.  As the plaintiff, during your final restraining order (FRO) hearing, you will have the burden to prove your case by preponderance of the evidence.  However, you cannot just make irrelevant allegations during the trial.  Instead, you will have to prove your case based on what was provided in the temporary restraining order such as predicate acts of domestic violence and the continued need for protection.  You must further prove your need for a final order by demonstrating evidence to the Court.  You may do this through providing video, text messages, photos, social media posts, having third-party witnesses attend trial, and more.  The foundation for your restraining order is in the four corners of the actual temporary restraining order.  What you attest to there will be the crux of the restraining order trial.  Thus, it is imperative to have a clear and detailed account of the allegations at hand, and any history you are alleging.  Usually, once the temporary order has been amended, the defendant, if he or she requests it, may be granted an adjournment so that the individual has adequate time to prepare to defend against the allegations (if necessary).  There is not a limit to the amount of time the temporary restraining order has been amended, however it could inadvertently delay proceedings.
In order to get your temporary restraining order amended in Kearny, New Jersey, you must visit the Domestic Violence Unit of the Hudson Superior Court during their normal business hours. Hudson County Superior Court located at 595 Newark Avenue, Jersey City, 07306 during the Court's normal business hours of 8:30am to 4:30pm.  This was likely the place you received your temporary restraining order anyway so you may be familiar with the location.  If you received your temporary restraining order at the Kearny Police Department located at 237 Laurel Avenue, Kearny, NJ 07032, you would still need to amend your order by visiting the Hudson County Superior Court.
The defendant shows up at my office and my parent's home when I am there, and I always see his car when I am leaving my house.  I did not include this in my temporary restraining order.  What if I forgot to include instances of stalking that have occurred on more than one occasion, could I amend the temporary restraining order to incorporate that as well?
First, if you fear for your safety, you should contact the police about your experiences and consider formally pressing charges.  Next, you should certainly include your accounts of stalking or any other relevant domestic violence behavior from the defendant in the temporary restraining order.  Including the alleged stalking behavior in the temporary restraining order will count as predicate acts of domestic violence.
What is stalking? Stalking under New Jersey's criminal code can be found under N.J.S.A. 2C:12-10, N.J.S.A. 2C:12-10.1, N.J.S.A. 2C:12-10.2.  Stalking is considered a third or fourth degree crime in the State depending if a person purposefully or knowingly engages in conduct that places another individual in a position where he or she fears for safety or suffers emotional distress, or violates an existing Court order.  The degree of the crime is dependent upon how many instances of the conduct are present.
What is stalking in the context of a restraining order? 
Pursuant to N.J.S.A. 2C:12-10.1, a judgment of conviction for stalking will operate as an application for a restraining order by which a hearing will be held.
According to N.J.S.A. 2C:12-10.2, the Court may issue a temporary restraining order against a defendant who has stalked a child under 18 years old, or an individual over the age of 18 who has mental concerns that renders the individual temporarily or permanently unable to provide consent.  A parent or guardian may also file a complaint on behalf of the individual.
Despite the criminal component of stalking, the accounts of such stalking behavior can be used in the temporary restraining order to prove a predicate act of domestic violence.  A charge and conviction for stalking carries criminal penalties, while the issuance of the restraining order is governed by the Family Part of Chancery Division in the Superior Court.  It is important to note that No Contact Orders are different and may be imposed by the Criminal Court in concurrence with a criminal charge when the parties do not have the requisite relationship to qualify for a restraining order.
If I proceed with a restraining order, how long does it take to come into effect?
A temporary restraining order comes into effect as soon as the defendant is served and lasts through the restraining order hearing.  If the Court grants the restraining order, it becomes a final restraining order.  The final restraining order lasts indefinitely.  The only ways to release a defendant from a restraining order is if he or she makes an application to the Court for removal or if the plaintiff agrees to dismiss it.  Removal of a final restraining order by an application to the Court is successful when the party can show a change in circumstances that usually occurs over a period of years.  Plaintiff has the opportunity to oppose this Motion, so it is important that he or she keeps current address and contact information with the Court should that scenario arise.
What if the final restraining order is entered and then I find that the restraining order needs to be modified?
A final restraining order may be modified; however, it is more detailed of a process then when the order was temporary in nature.  To modify the final restraining order, one must get approval for the change by making an application to the Court and explaining the change in circumstances that supports one's request for the modification.  Thereafter, the other party may oppose the modification, but it is ultimately the decision of the Court.  While a restraining order is recognized in other states, the removal or modification of the restraining must take place in the venue that gives rise to it.
Need a Restraining Order Lawyer in Kearny NJ? Contact Us Now
If you are a plaintiff or defendant in a final restraining order hearing, call The Tormey Law Firm today so that you can be prepared and armed with the knowledge to understand your position and what is at stake.