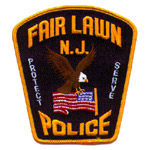 A man from Fair Lawn NJ was reportedly behind the brutal murders of his parents. After allegedly killing his mother and father, the suspect tried to burn down the house and then shot himself.
Bergen County officials are still trying to determine exactly what happened at the Fair Lawn residence of the two homicide victims. The victims, a 73-year-old man and his 76-year-old wife, were reportedly shot and killed by their son.
It is believed that the suspect went to his parents' home in Fair Lawn New Jersey and used a handgun to kill them.
After committing the violent attacks, the suspect allegedly tried to commit arson by setting fire to the home in the hopes that it would burn to the ground.
While the house was on fire, the suspect allegedly turned the handgun on himself and committed suicide.
A short time before midnight, neighbors noticed smoke coming from the house and dialed 911 to alert the Fair Lawn Police Department and the Fair Lawn Fire Department. Firefighters, emergency responders, and other personnel subsequently rushed to the area.
As firefighters attempted to put out the blaze, they saw the three bodies lying inside the home. Investigators and doctors with the Bergen County Medical Examiner's Office later determined that the two victims and the suspect all died as a result of gunshot wounds.
Shortly after stopping the fire, Fair Lawn firefighters turned things over to local police. Fair Lawn NJ police officers searched the residence and came across the handgun that may have been used to commit the violent murders.
The incident has been classified as a "double murder-suicide," according to the Bergen County Sheriff's Office.
Law enforcement is continuing to investigate to determine what may have prompted the violent murders. At this time, it is unclear if the family had a prior history of domestic violence or if there were any restraining orders that would have prevented the suspect from coming to his parents' home.
Fair Lawn Domestic Violence Lawyers
For additional information about this case, read the Patch.com article, "Bergen Man Killed His Parents, Set Their House on Fire, and Killed Himself: Prosecutor."
If you are being investigated or accused of murder or attempted murder in Fair Lawn NJ and you need a lawyer, we can help. Contact our Bergen County office now for immediate assistance and a free initial consultation.