Bayonne Domestic Violence Defense Lawyers
Handling Domestic Violence Criminal Charges and Restraining Order Matters in Bayonne, NJ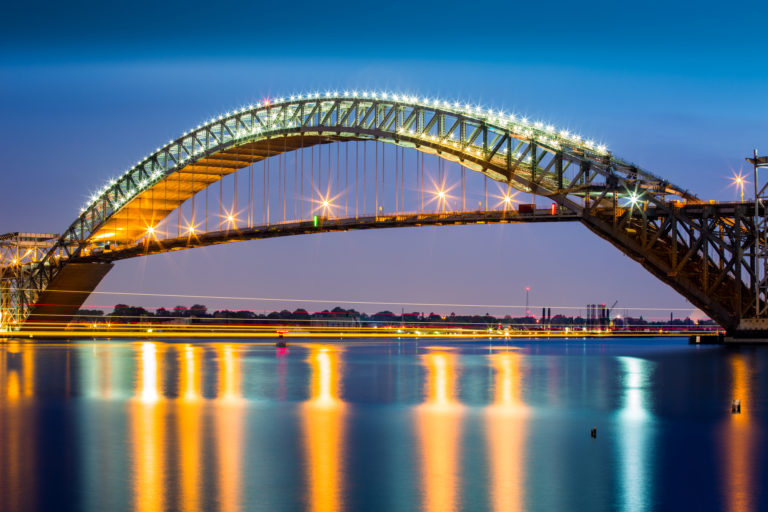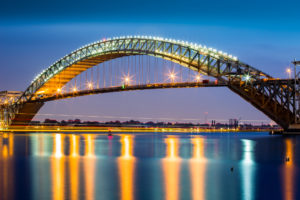 My ex just placed a temporary restraining order on me and I have so many questions about what I am supposed to do next.  Where do I begin?  First, the restraining order you just received is a complaint.  This complaint contends certain allegations against you, "the defendant."  The complaint summarizes an incident involving you that the plaintiff is asking the Court for immediate protection from and may even point to a pattern of domestic violence.  This is the beginning of the plaintiff's burden to prove that he or she needs protection.  Should the case go to trial, the plaintiff must further prove that you have committed at least one act of domestic violence and is in need of permanent protection from you through a final restraining order.  The complaint also requests for form(s) of relief.  Relief is typically granted through financial support from you, protection of the plaintiff through forfeiture of any weapons you may have, maintaining support for mutual children, modification of child visitation, and much more.  The Court may even go as far as suspending child visitation until the matter has been resolved.  You will most certainly be ordered to refrain from contact with the plaintiff and any other parties listed on the complaint.
What happens if we live together?
If you and the plaintiff lived together up until the issuance of the restraining order then you, "the defendant" will have to leave the residence.  But, how can that be if I own the house, my name is on the apartment lease, or I am the reason why we were able to secure the place we live?  New Jersey law gives more deference to the plaintiff in effort to shelter him or her from alleged acts of domestic violence until there is a hearing on the matter or a resolution is reached.  From the issuance of a restraining order, the initial hearing is usually scheduled for a hearing about ten days later.
How did the plaintiff get a Bayonne restraining order?
The plaintiff either visited the Hudson County Superior Court, located at 595 Newark Avenue, Jersey City, New Jersey 07306 between 8:30am through 4:30pm, or stopped at the Bayonne Police Department located at 630 Avenue C, Bayonne, New Jersey 07002.
What if I am really in need of protection from the other party? Am I entitled to get a restraining order on the plaintiff even though he or she was granted temporary restraints against me?
Yes, if you feel that you are in need of protection, you should certainly evaluate whether a temporary restraining order is something you need for safety from the other party.  You would be issued a different docket number for your domestic violence matter and the same stipulations above would apply.
I really do not want to deal with this restraining order, so maybe I should just call the plaintiff to get him or her to drop it?
No, a violation of the temporary restraining order will only make your case that much more difficult to prove and could result in contempt or other related criminal charges.  Remember, the purpose of the temporary restraining order is to prevent contact between parties and protect the plaintiff from domestic violence.  To determine if a final order of protection will remain on the defendant, the plaintiff must prove his or her evidentiary burden to the Court once the matter goes trial.  Consequently, should the defendant violate the terms of the order, the plaintiff can easily use that to strengthen his or her argument.  Right now, the case is considered civil in nature, but if you violate and receive contempt charges, the violations will shift to criminal court.  Similarly, if the plaintiff reaches out to the defendant after the temporary restraining order is granted then the defendant can use that to show protection is not really needed if plaintiff keeps attempting to communicate or visit the party he or she is alleging protection from.
Well, if I just let the Court issue the restraining order and I completely stop talking and seeing the plaintiff then it will be all over anyway, right?
It is not in your best interest to fail to appear in Court and just let the restraining order get issued against you.  A final restraining order will stick with you forever and it has impacts that can affect your personal life, professional life and livelihood.  For example, it will show up on background checks that you are a domestic violence perpetrator, which can influence job opportunities and career advancement.  It may even prevent you from obtaining professional licenses and preclude you from your right to carry firearms for good.
Do I need an attorney or should I just try winging it on my own?
Whether you are the plaintiff or the defendant in a restraining order, it is best speaking with an attorney because the everlasting impact of a restraining is not something to take lightly.  As the plaintiff, you are taking the first steps toward getting appropriate protection against someone in your life.  As the defendant, you need to zealously defend against these allegations because they will follow you should the final restraining order become permanent.  Either way, it is extremely important to be prepared and armed with the best legal counsel.
For example, irrelevant information or allegations beyond the scope of the complaint should be objected to during trial.  Thus, there is a lot for a pro se litigant to synthesize while presenting arguments and defending against assertions from the other party.  An attorney will be able to help you and prepare you for what to expect, while taking on procedural or evidentiary issues so that you can just focus on your testimony, if applicable.  Sometimes a plaintiff may later decide to amend the temporary restraining order because something slipped his or her mind when filing for the complaint.  Although parties have access to all of the filed orders, forgetting to add something and later amending the restraining order to include something should not hurt your case.  An attorney can discuss whether it is relevant to add more information and how to successfully prove his or her burden in Court.
Is going to trial the only option we have to resolve this?
While trial remains an existing option, there are other alternatives.  For instance, the plaintiff may decide to dismiss the case, the defendant may fail to appear so a default restraining order can be issued against him or her, or the parties may reach a mutual agreement called civil restraints.  This agreement acts as a consent agreement where all the parties oblige to refrain from contact between each other, third parties and more.  Many times, this is the most ideal option because the restraining order is dismissed, and the parties enter into an agreement where the terms are approved.  Breach of this agreement would be similar to a breach of contract.
Plaintiff or Defendant in a Bayonne restraining order? Call The Tormey Law Firm today.