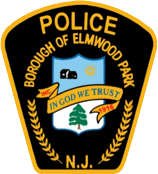 Do you need assistance with a restraining order or domestic violence criminal charges in Elmwood Park? The Tormey Law Firm can help. Call us anytime for a free consultation.
A Bergen County man was recently charged with attempted murder and aggravated arson after he allegedly tried to kill his live-in girlfriend by setting their apartment on fire.
According to Bergen County Prosecutor Gurbir S. Grewal, Elmwood Park police received a 911 call shortly after 3 p.m. on Monday, May 22, 2017, from a woman reporting domestic violence. The woman reported that her boyfriend, a 23-year-old Elmwood Park man, assaulted and choked her inside their apartment. The woman also alleged that Stewart tried to reenter the apartment after the attack by breaking an apartment window.
After the first 911 call, the woman called again to report a fire at the apartment. The Bergen County Prosecutor's Office Arson Task Force investigated the case and determined that the suspect intentionally set fire to the apartment by placing a laundry bag full of clothes in front of the apartment and lighting it on fire. As a result of the incident, the suspect now faces criminal charges for first degree attempted murder, aggravated arson, and aggravated assault.
The available information does not indicate whether the girlfriend also applied for a temporary restraining order (TRO). However, considering the circumstances, she likely could. Under New Jersey's domestic violence law, the Prevention of Domestic Violence Act of 1991, there are 19 different predicate actions that are considered domestic violence and that permit the victim to obtain a restraining order against the abuser: homicide, assault, terroristic threats, kidnapping, criminal restraint, false imprisonment, sexual assault, criminal sexual contact, lewdness, criminal mischief, burglary, criminal trespass, harassment, stalking, criminal coercion, robbery, contempt of a domestic violence order, cyber-harassment, and any other crime involving risk of death or serious bodily injury. In this case, the actions that resulted in criminal charges for attempted murder, aggravated arson, and aggravated assault would fall within the parameters of the enumerated predicate acts of domestic violence.
Even in cases where criminal charges are filed and the defendant is in jail, the victim is still able to apply for a temporary restraining order because domestic violence restraining order cases are technically civil matters that take place in family court, not in criminal court. In other words, if you have been accused of a crime of domestic violence, you may also get served with a temporary restraining order. This means you will not only face criminal penalties that include fines, potential jail time, and a permanent criminal record, but also a final restraining order (FRO) that will require fingerprinting and entry on the state's domestic violence registry.
Arson, Attempted Murder Charges in Elmwood Park, NJ
The bottom line is that the consequences of a final restraining order are extensive. An experienced domestic violence defense attorney can help you navigate the nuances of two separate court systems, analyze the cases against you, and prepare a comprehensive defense strategy on your behalf. Thus, if you are facing domestic violence charges or if you have been served with a restraining order, contact the domestic violence defense attorneys at the Tormey Law Firm today.